>Duck into the darkened room.
You enter the dark exam room just in time; you can already hear Phage's tap-tapping coming back down the hall...and someone or something else.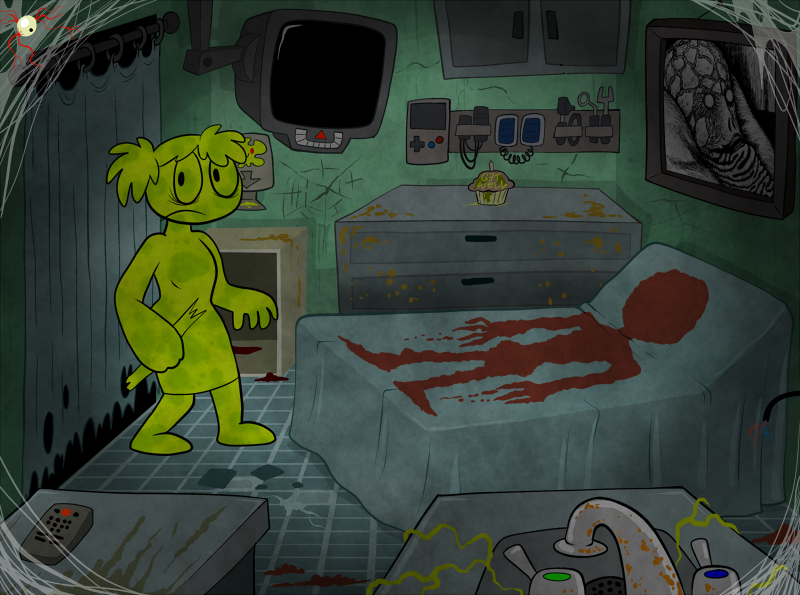 This room is extremely dirty and unkempt, even compared to your own. On the bed is an alarmingly shaped, red-brown stain. Little things scuttle into hiding as you look around, so you're going to assume they are probably mostly harmless.