>Try the room with the blood trail
You're beginning to pick up on a pattern here.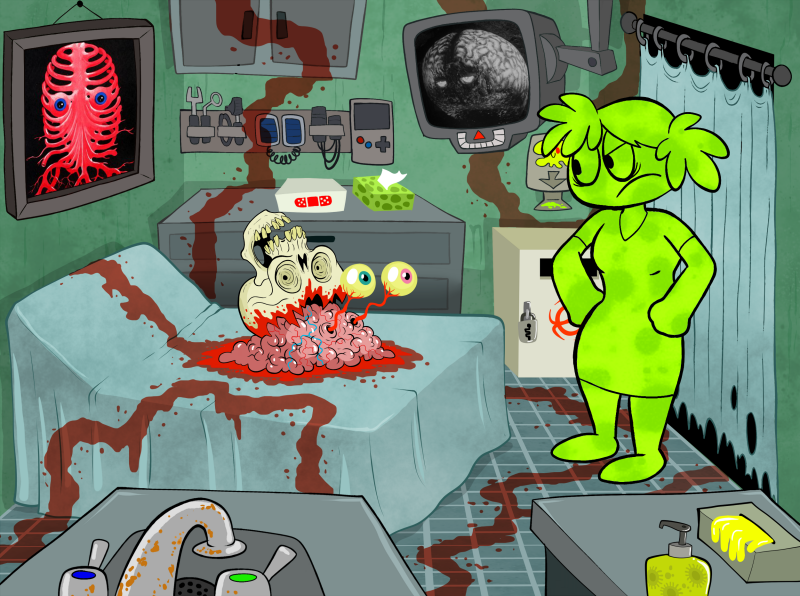 OOZING SKULL:

Hee hee! HEEHEEHEE! VROOM VROOM! HEEHEEHEEHAHAHAHUEUHEUHHEUH!!!


The jaw of the fractured cranium clicks and clatters out of tune with the thing's chortling. It seems to be having a grand old time of just slithering around, even though it appears to do so at a fraction of a snail's pace. You can only barely tell that it's moving at all, but it sure is excited about it.