>What about the skull guy?
Hey, yeah! That thing was bleeding all over the damn place!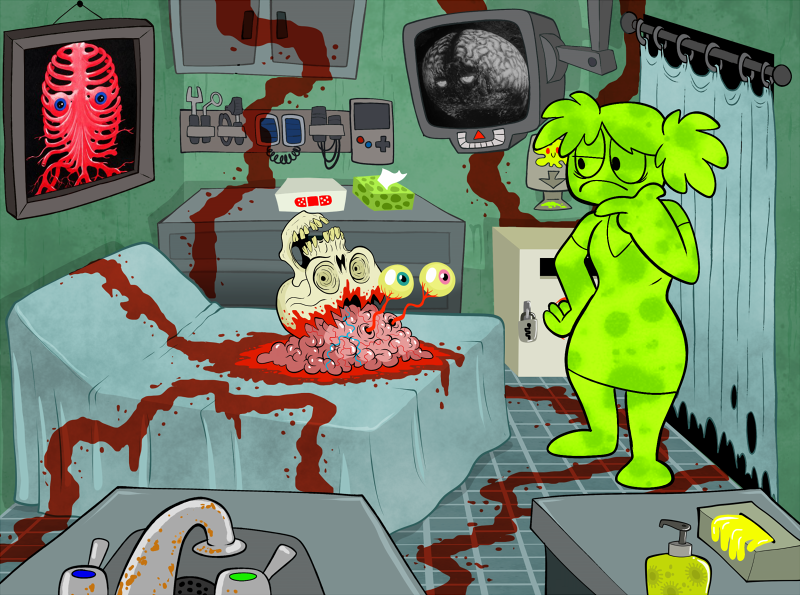 OOZING SKULL:

NYERRRRRRRR NYERRRRRR HEHHHEHHEHEHEHEYEHYEHYEH



The deliriously excited speed demon has moved almost six inches since you were last here. It certainly explains why the blood trail looks so ancient and probably useless to you, but the fresh stuff is oozing constantly out of the brain itself. How to collect it, though? Could it even have enough?