>Take gas pills to the stomach
Alright, there were tons of gas pill bottles in the barf thing's room. You're still not completely certain why you're doing all this, but maybe you can get one of these things to call the nurse, like the spleen guy was talking about, or maybe if you make them all happy enough the nurse will quit guarding the hall? Something has to give. Either way, though, you're definitely beginning to feel sorry for these whatsits, who knows how long they've been wallowing around this dump.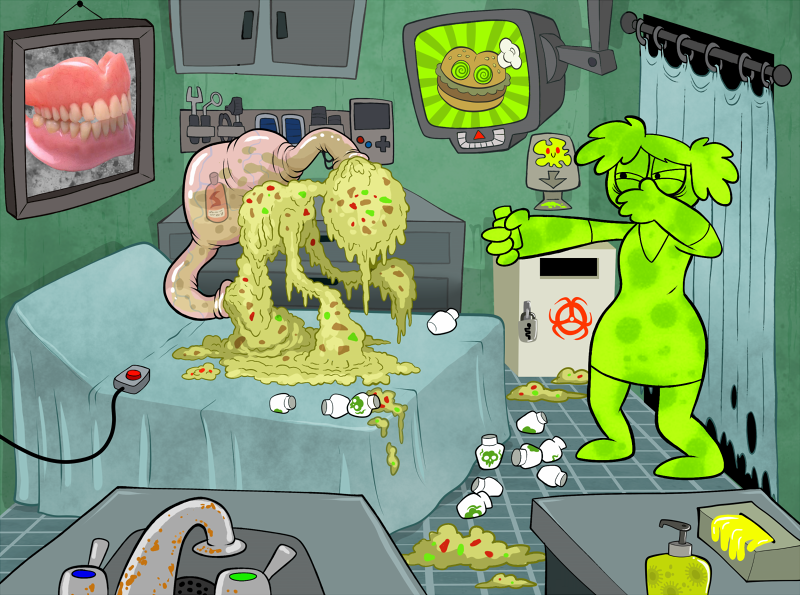 SICKLY STOMACH:
TASTY!!! GIVE TASTY!!!!



You toss the gas pills onto the thing's bed from a safe distance. It immediately opens them and shakes them all into its mushy body.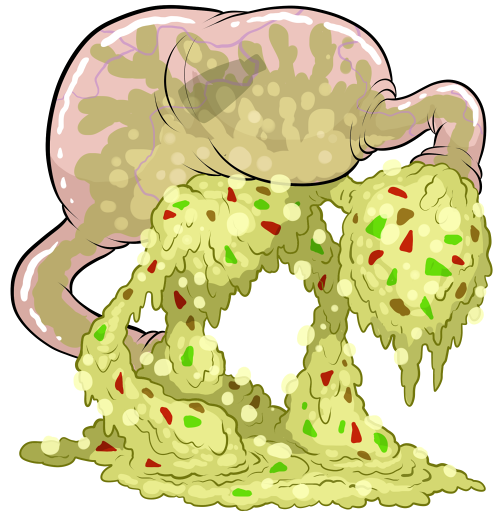 It begins to bubble and swell



SICKLY STOMACH:
TASTY!!! SSSSSOOOO TAAASTYYYY!!!!