>Reason with her
You make a flabbergasted, sputtering effort to explain to the huge being that kidney stones aren't alive and don't have families where you come from, that you have no idea how you got here or how this place works, and you've only been doing what frightening monsters have been asking you to do in the hope that they might lead you to your own child, your only child. As a mother to ...uh...another...you're so, so sorry that-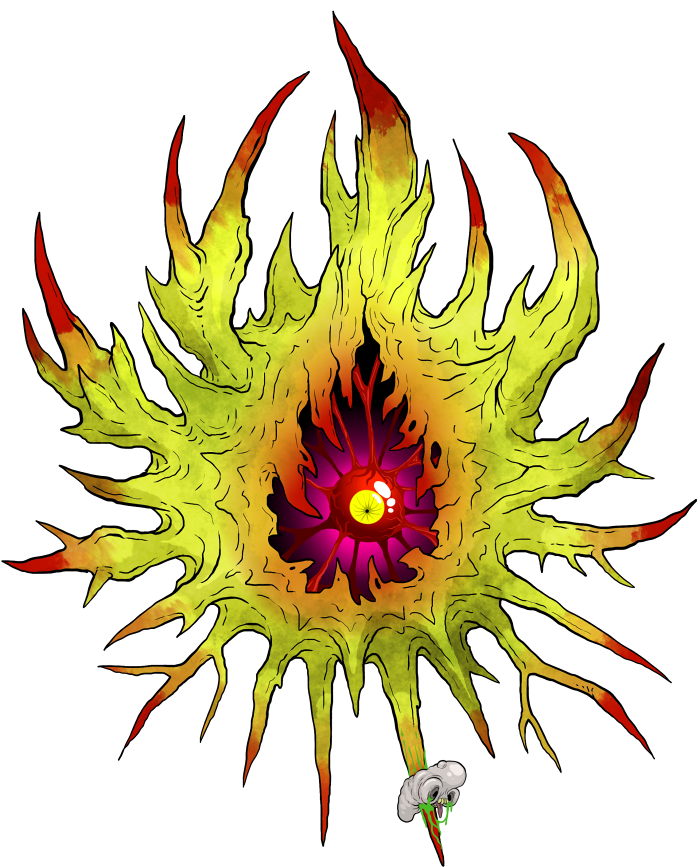 KIDNEY STONE MOTHER:
HOW TOUCHING. I KNOW PRECISELY WHERE YOUR MEATLET IS, FLESHBEAST.

YOU WON'T BE SEEING IT AGAIN.

...BECAUSE I AM GOING TO PLUCK OUT YOUR SIGHT-BALLS AND TWIST OFF YOUR BRANCHES BEFORE MY LITTLE ONES DRAG IT HERE AND YOU WILL LISTEN TO ITS PATHETIC LITTLE SQUEALS AS A BILLION BROODS RIP IT INSIDE OUT A BILLION TIMES BEFORE I LET IT DIE.


The thing begins to vibrate and shudder, hovering sluggishly towards you. In the darkness behind it, thousands of tiny, prickly bodies begin to stir, murmuring in faint, squeaky voices.