Through the gibbering chaos in your subconscious, a single plea rises above the rest, echoing around you like the wisdom of a ghostly mentor...


>Use the Cheese
You pull the aerosol cheese out of your weird tote bag, toss it up into the air and swing your hunk of wood like a baseball bat, straight for the burning red and yellow eye of the monolithic being.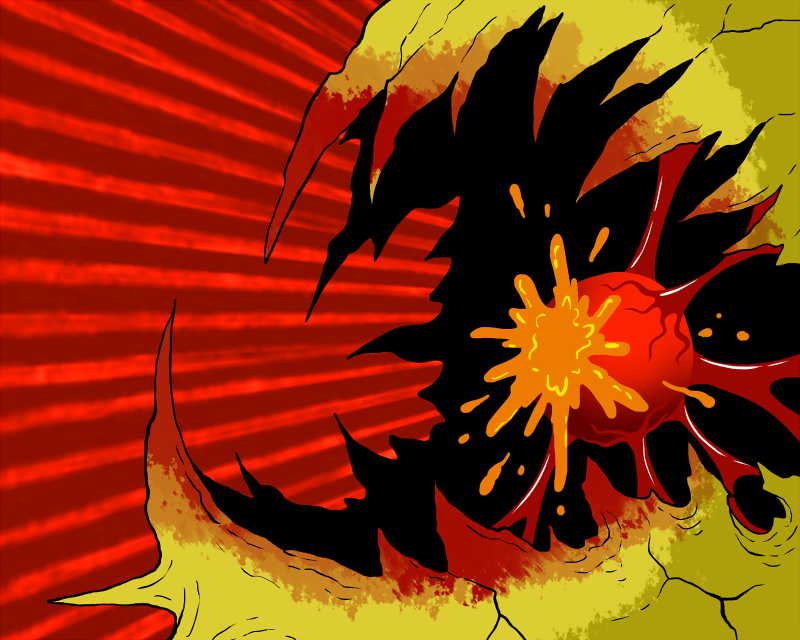 KIDNEY STONE MOTHER:
EYYYYAAAAAUUUUGGHHHH!!!!!

IT BUUUURRRRNNNNNSSSS!!!!

I'LL STRING YOUR INTESTINES THROUGH YOUR EVERY VILE CAVITY.