>Open the refrigerator
Your mind is urging you to X-ray yourself, but you feel like you should save that for last...or maybe the dread has you procrastinating. You wonder if anyone would actually keep any food in a refrigerator in a medical laboratory, or if any real food even exists in this place. You crack the refrigerator door out of curiosity...


Hungry Bloodbag Attacks!!!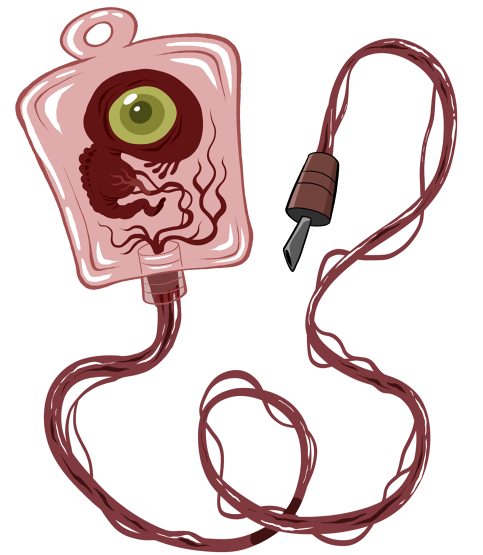 HUNGRY BLOODBAG:

MMmmmMmbloodbloodbloodbloodblood
BloodBLOODbloodbloodbloODBLOodbloodbloodblood!!!



The refrigerator bursts open as the thing erupts from the freezer, swooping around the room like a runaway kite. With blinding speed, its "tail" repeatedly whips and strikes at the air mere inches from your skin, as though toying with its prey.