>Use the dead thing
If it wants blood, you'll give it blood. You grab the metal tray with the little bleeding thing in it and hold it like you're warding off a vampire...which you basically are.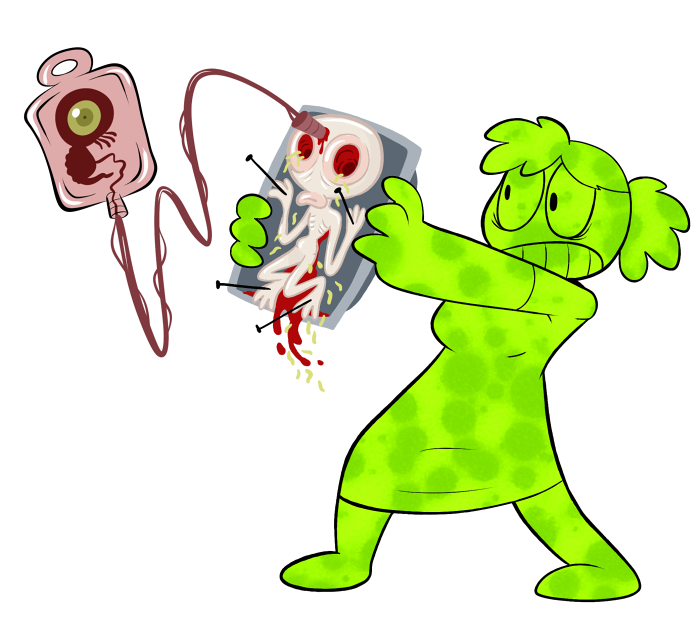 HUNGRY BLOODBAG:

BLOOOOOOOOOOD!!!!
yumyumyumyumyumyumyumyum!!



Its shrill voice reaches physically painful levels as it plunges its needle into the tiny corpse.