Intermission: Where We're At
When I began Awful Hospital: Seriously the Worst Ever on the first of August, I was still of the mindset that it constituted "Halloween Season Content." I wagered that three months might be enough time to burn through the story I had planned out - that it'd be a fun exercise to see how I feel about doing an ongoing series, and if it panned out well enough, maybe I'd think about starting up another one the next horrorday season.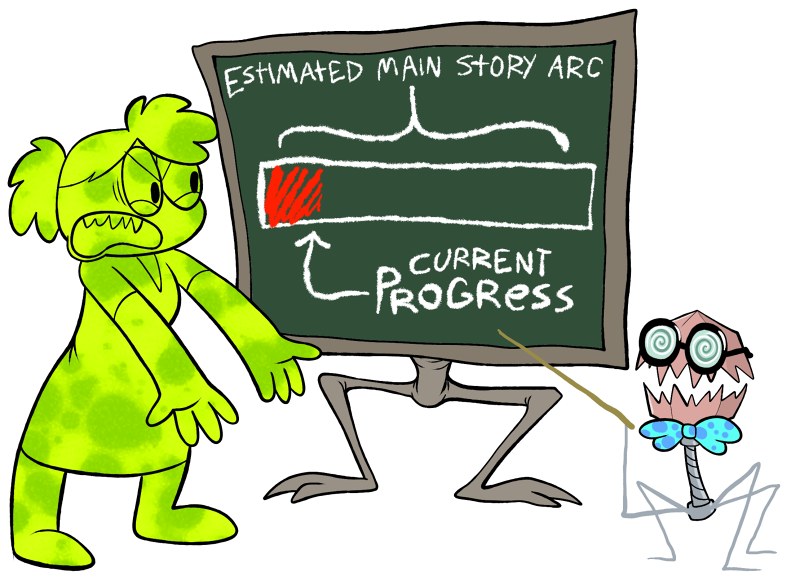 Six weeks later, this has already proven to be both the most popular and most enjoyable thing I've ever started, but it's also painfully clear that three months is nowhere near enough time to contain it all. Not even close. It could take at least until next Halloween to start wrapping up, and that's not even factoring in the numerous ideas I already have beyond its many possible endings. Rest assured, there will be major reveals, surprise twists, very different environments and a parade of ever weirder characters along the way. You haven't even begun to explore Terrible Medical Facility: Not a Very Good One At All.

So, we're in this for the long haul, and that means, for the first time since I started creating internet content, I can't take a break. I can't go back to slacking off most of the year until a big burst of productivity for just the Halloween season.

Halloween is simply not ending this year.



For extra motivation - and because I'll no longer be doing free-lance writing for extra income - I'm also opening my first
Patreon account.
If you don't know what that is, it means people who would like to pay me for constant updates now have that option, if they really want. I'll continue Awful Hospital with or without patreon, but I've set up some Patreon goals for even more expansive content, including Mortasheen stuff, if you're into that!
Now, I know what you
really
want, of course, and you've all been such good sports so far, so here you go:
some of your favorite characters,
NAKED.