AN L??? BASAL FLESHNODE ATTACKS!



Music: Paper Mario The Thousand Year Door - Doopliss.
FLESH STIRS AROUND YOU!


CHOOSE YOUR ACTION!
FERNSLOB (L16) (ATK:11) (HOMING UPGRADE)




























QUEEN MAYA CELIA

STATUS REPORT! What's our situation???




C0-QUEEN DOCTOR STAPHANIE CELIA

This subzone appears to be blurring the conceptual boundaries between these biovessels! We're resisting integration for now, but several targets have broken away from the stream and are approaching quickly!

We have enough control over her limbs to choose our target, but the rest is up to her vessel's instincts!




???:

KNOCK HER BLOCK OFF wiTH OUR END OF The year mother's day saviNGS BASH!!! PRIces reaLLY HIT IT OUT Of the park folKS EVERYTHING MUST Go foR BROKE OR Die trying sOMETHING NEW FOR A Change my mIND YOUR BEESWAX!!!




>TARGET THE FIRST SLOB!
FERN SLASHES THE TALONSLOB!


The clawed creature makes NO MOVE as Fern effortlessly shreds it to ribbons!
...FERN'S FLESH REARRANGES!

...THE HAMMERSLOB STRIKES!

Fern's new form CRUMPLES EASILY to a blow the creature has been WINDING UP THE WHOLE ROUND!

SLOBFERN
GYAAAAAAAAKKKKHHH!!!!!




















FERN'S FLESH REARRANGES!


QUEEN MAYA CELIA

STAPH! WHAT JUST HAPPENED?!




C0-QUEEN DOCTOR STAPHANIE CELIA

CONCEPTUAL BOUNDARIES COMPROMISED!!! Scanning for damages!!...I don't think we can sustain too many more blows, but Fern's internal layout is already snapping back to normal as we speak! Her external physiology shouldn't be too far behind!!




???

HYEHEHEHHE WHAT'S The matter folks tHE HEAVY Hitters toO HARD For ya how ya gonna make tHE BIG LEagues if you don't come outta yoUR SHELL YEah ain'tcha heARD SLOW AND STEady wins the rACE BUT WE'LL SEE WHO'S A LOSER THEY'RE THE LOSERS THEY'RE THE TRASHGARBAGETHOUGHTTHEYCOULDGETRIDOFOLDHARDOLD!!!



CURRENT SURROUNDINGS:



>TARGET LOWER LEFT SLOB!
FERN AND THE THICKSLOB ATTACK ONE ANOTHER!

The bulky slob attempts to CRUSH Fern in its powerful, blunt limbs, and is INTERRUPTED by Fern's counterattack...but her fist BOUNCES OFF the creature's thick hide!

SLOBFERN SUSTAINS REDUCED DAMAGE!




















FERN'S FLESH REARRANGES!


C0-QUEEN DOCTOR STAPHANIE CELIA

MORE DATA OBTAINED! The buzzers appear to have guessed correctly which opponent was about to attack...but attacking it still cost us significant damage before Fern could complete adapting its properties! This form appears to have been highly resistant to bludgeoning, and its slow crushing strategy quite effective against "hammerslob" configuration!




HAROLD

heeheEehenot tHE SHARPEST ARE Ya gals but you'LL ALL GET THE POINT SOon enough becAUSE I'M TelLING MOOOOoOOOoMMM!!!



CURRENT SURROUNDINGS:



RAMBLIN' EVIL COLORECTAL POLYP:

Howdy from the tote bag, chutesacks! I'm not finished putting in the back door - pffft, back door - and not really keen on going down with this ship, so if you're having trouble with this one, let's just recap the observable facts so far! That's not technically a spoiler!

Fern automatically goes first. Maybe that's because she's not merged into the surrounding slobstream? Your surroundings matter, and I should know, I've gotten in n' outta some tight surroundings.

The enemy slobs don't have health bars. They're all part of one big tangled mess, so they either dissipate temporarily or resist even a pretty rough pounding. Tee hee.

Only one enemy attacks each turn, and if Fern intercepts it, she takes at most half damage. If she picks the wrong target, she takes the full brunt of the attacker! In both cases, she adapts all the assets of the target she makes contact with! Haw, "assets!"...or is that one a reach? Would you say it's reaching too deep?

Every slob has a damage type. Think logically about how their forms would interact! Some of you got it already! So far you've seen that bludgeoning damage, from the fist guy, does a full ten damage to Claw Fern, but does nothing to Red Strongsad, whose crushing damage was effective against fist fern! Ha ha, I said "fist fer"- AW, don't look at me like that!! The guy made of the ass lining he eats ain't classy enough?? Lighten up, yeesh!

However...even if you figure out the interactions here, there's still the little matter of exactly how you're supposed to nail their boss. What? Not THAT kind of nail! Gross, get your minds out of the gutter, freaks!



>TARGET THE HAMMERSLOB!
FERN CRUSHES THE HAMMERSLOB! FERN'S FLESH REARRANGES!


The creature's thick bones shatter under the mighty pressure of a THICKSLOB hug! Fern immediately reconfigures into a HAMMERSLOB!
...THE TALONSLOB STRIKES! FERN'S FLESH REARRANGES!

The creature's talon BOUNCES OFF Fern's chunky HAMMERSLOB skeleton, causing no damage! Fern reconfigures into a TALONSLOB!
HAROLD CONVULSES STRANGELY!

GYAAAAAAGGGGGH THE FRIGGIN RECOIL ON THEse thingS AIN't no jOKE'S ON YOU LOSers doN'T DO DRUGstore liQUIDATION SALE TOMORROW YES GOOD NATURAL VITAMIN SUPPLEMENTS GOING FASTER FASTER GOTTA GO FASTER BIGGER HIGHER YES GOOD LIQUID GREAT R
ED HEALTH DELICIOUS MEAT JUICE JUICY HEALTH FLESH HEALTH NUTRIENT 1000 TIMES!!!!!!!!!!















YOUR SURROUNDINGS HAVE SHIFTED!


New shapes drift by in the writhing masses...

>TARGET THE BIOBAG TRAP!
FERN SLASHES A TRAPPERSLOB!


A BIOBAG WAS FREED!


The little creature shakes itself off, and begins looking back and forth between you and the flailing, raving Harold.....
...THE JELLYSLOB STRIKES!
FERN'S FLESH REARRANGES!

The oozing, liquid slob flows harmlessly around the spidery frame of TALONFERN, causing no damage! Fern's body softens and takes on a viscous new form!
HAROLD CONVULSES STRANGELY!

AGGGHHHH YOu're supposed to bE DUMBER THAN THIS YOU THINK YOU'RE BETTER THAN ME YOU'RE WITH
THEM
I KNEW IT SEE I'M SMART TOO WISEASS WATCH WHAT I CAN DO
MYSELF
HEHEHE!!!















YOUR SURROUNDINGS HAVE SHIFTED AGAIN!


Harold begins to focus, and the slob traps are swept out of reach...

>TARGET THE TOP RIGHT!
FERN SMOTHERS THE BLOATSLOB! FERN'S FLESH REARRANGES!


The JELLYSLOB envelops and absorbs the swollen, saclike slob without damaging it or sustaining harm. Fern's body swells with strange biochemicals!

C0-QUEEN DOCTOR STAPHANIE CELIA

HAROLD IS CLOSING IN!! Brace yourselves!! We don't know what kind of attack a fleshbeing might-



HAROLD USED SLAP!

EEEEEEENNNNNGGGGGHHHHHHH!!!!!!!!!!!!!!!!!!!

Harold hurls himself through the air, like a limp fabric puppet, and smacks Fern with one of his noodly appendages.



BLOATFERN EXPLODES!


Sizzling Slob Acid douses your surroundings!

HAROLD:
whAT!?!
IMPoOooOSSIBLLLLE!!!
NOthing caN RESIST MY SEcret weaPON!!!!! !! !!!
















FERN'S OOLD POLLEP ACTIVATES!
As Fern's health reaches zero, the mysterious green spore instantly refreshes her biomass and everyone inhabiting it!




















BIOBAG IS DELIGHTED!


Hopping madly, the plastic sack of filth bounces over to your side.
CURRENT SURROUNDINGS:



HAROLD:

thINK YOU'RE CLEver dON't yoU JUST LIKE WALlflap anD the SHriEKING BoX And originally inventED IN 1934 AS A TOPPING FOR ICE CREAM ANd thE POINTY LIAR WITH HER FLOPPY HAT WELL MAybe ol haROLD HAD THe right ideA ALL ALONG YOU EVER THINK SO NO YOU NEVER THINK YOU NEVER GET IT YOU NEVER RELEASE NINE FILMS BETWEEN 1979 AND 2018 DO You moRONS LIKE THE BLUEGUy couLDA HAD It buT HE DIDN'T SEE WHAT WAS REALLY WRONG THEY NEVER DO YOU N E V E R D O Y O U C A N T B E M A M A!!!!




>TARGET THE THICKSLOB!
FERN SLASHES THE THICKSLOB! FERN'S FLESH REARRANGES!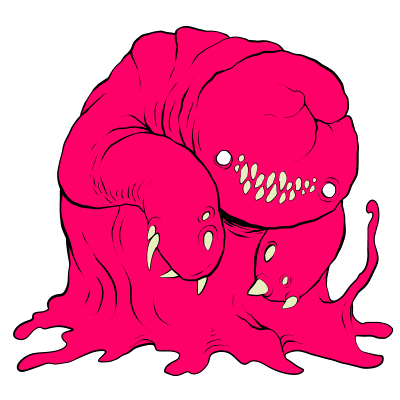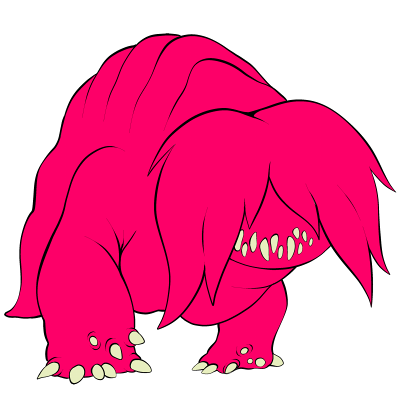 Having regenerated in her base form, Fern's claws do not destroy the bulky adversary, and it remains standing! Just kind of wobbling there, staring. Silly.
...THE HAMMERSLOB STRIKES! FERN'S FLESH REARRANGES!

The creature's punch is easily absorbed!
BIOBAG GLEEFULLY DETONATES!

FERN IS CAUGHT IN THE BLAST!




















HAROLD CONVULSES STRANGELY!

(Sustaining damage from both RECOIL and the BIOBAG EXPLOSION, Harold inhales sharply......only to begin TIGHTLY CLUTCHING the general area where you would imagine he'd have a mouth if he had a mouth!!! Only a soft, furious gurgling can be heard as he shakes and twitches violently!!!!)















YOUR SURROUNDINGS HAVE SHIFTED!


New shapes drift by in the writhing masses...

>FREE THE MAGBOILS
FERN SMASHES A TRAPPERSLOB!


The strange fleshy growth ruptures under Hammerfern's fist!
...THE JELLYSLOB STRIKES!
FERN'S FLESH REARRANGES!

The oozing, liquid slob blankets the bulky and clumsy form of HAMMERFERN, inflicting significant suffocation damage by the time Fern's body adapts!

FERN SUSTAINS 10 DAMAGE!




















...MAGBOILS CLAMBER OVER HAROLD!


The creatures are drawn to Harold immediately, clambering like floppy, moist monkeys with more speed than you've ever witnessed.

HAROLD

yyYYYAAAAAAGGGGGGGH WHY WOULD YOU DO THAT WHAT'S THE MATTER WITH YOU GOOD GLOB THEY'RE TOUCHING ME THEY'RE TOUCHING US THEY'RE SO CLAMMY THEY'RE SSssSOOOOOoOOOOOoo CLAAAAaaAAAaaaAMMYYYYyyyyyYYYyyYYYY!!!!!!!!!!!



YOUR SURROUNDINGS HAVE SHIFTED!



>ATTACK HAROLD
JELLYFERN barely needs to be told what to do, and surges straight for the flailing sack of flesh...

HAROLD:

...............eh?




FERN BLACKED OUT!