>Conversation mode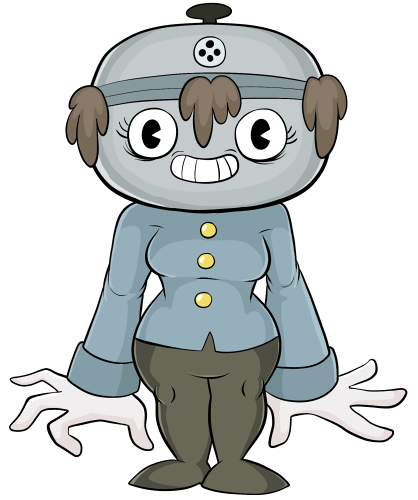 BBQ GIRLL:

So, joemaam, I take it the hospital sent you. I didn't know they hired another grey...




ME:

(Joemaam?) Uh, yeah, must be getting desperate! Heh. Actually...I know this will sound weird, barbeque person, but a door made of teeth is insisting I bring it-




BBQ GIRLL:

A sloppy joe, oh yes, it loves those. To death.

Unfortunately, bugprince, that would be the signature sandwich of our dear friend Chuck, and he is unwell.




ME:

Bugpri...? Yeah, I caught that from the giant thermometer and ice pack that make positively no sense. What's wrong with him?




BBQ GIRLL:

He ground something recently that didn't agree with him. Argued all the way down, and wouldn't you know it, it peeled off a reverberator into one of his gel cores.

I'm surprised you couldn't tell by the vibrations, kangaroo.




ME:

Oh, right, silly me. Of course. Sorry, I'm a trainee.




BBQ GIRLL:

...With that many heads?!




ME:

....I.....




BBQ GIRLL:

ALREADY MADE OF MATTER!?




ME:

I...er....that's...I mean.....




BBQ GIRLL:

Well! It's about time they branch out. Good for you, crablocks.



The thing didn't know how to address a human, or whatever it thought I was, and it was as daffy as everything else I'd run into. I can't say I liked the way its Mickey Mouse eyes kept looking me over, either, like it was picking out cuts of meat, but I guess that probably comes natural when your head is a barbeque.

I wondered if the rest of it was metal or I could give it a good jab if it tried anything funny.