>What's on the TV?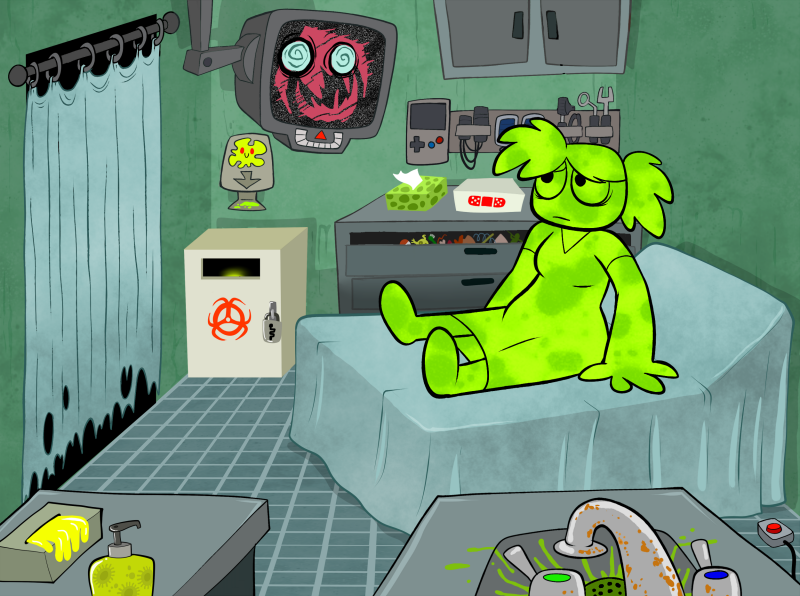 No sooner do you notice and think about the fuzzy television than a crackling image begins to flicker in and out of the snow; a familiar pinkish-purple blot with ridiculous, coke-bottle glasses.



H.M. PHAGE, T.E:

WE *kzzzzt*RRUPT YOUR HEALING AND/OR DE-HEALING PROCESSES F*zzzzzztch*ECIAL ANNOUNCEMENT!

TODAY *fshhhhhhhp*PPY JOE DAY.

JUST DON'T*vvvvvvvvvvvvxxx*

*kzzzzzzzzzzz*

*zzzzzzzzzzzzzz*AY RESULT

*zzzzzzzzzzzzzzp*PLOSIVE CYSTS, THANK YOU!