>Take the sandwich to the mouth monster
You turn to leave, only to find that the cafeteria doors won't budge.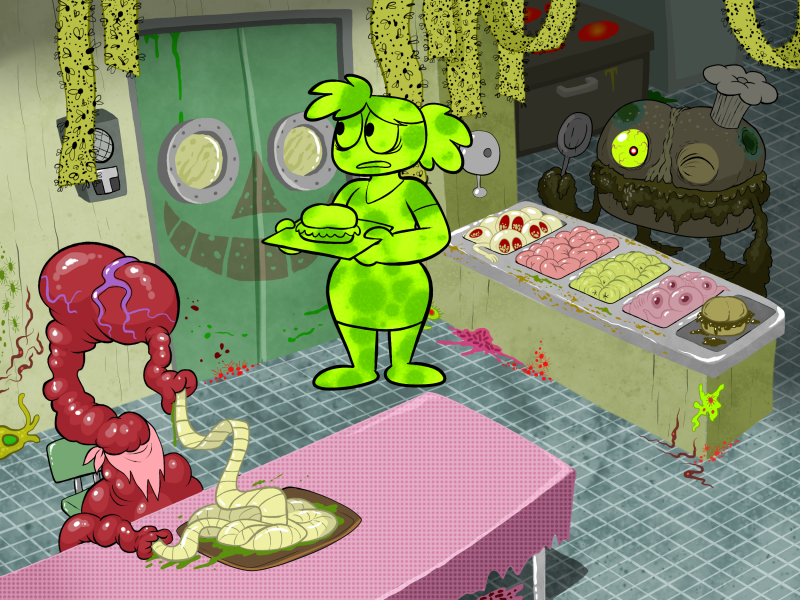 DOUBLE DOORS:

Oh, sorry kiddo, no food in the halls!




YOU:

...What?!




DOUBLE DOORS:

Yeah, hands are tied, couldn't open if I wanted to. You're gonna have to either leave it here or finish it.




YOU:

How do patients get their food then?!




DOUBLE DOORS:

Beats me, toots, I'm just a door.