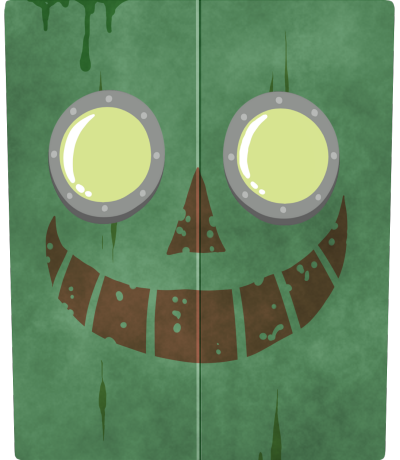 YOU:

Come on! You have no idea what I went through to get this lousy thing. *I* have no idea what I went through!




DOUBLE DOORS:

It just doesn't work that way, lady. Chuck's signature sandwich doesn't leave this zone unconsumed. You know what kind of mess a sloppy joe could make out there?!




YOU:

NOW they care about cleanliness?!




DOUBLE DOORS:

Haha, not that kind of messy. You're screwing around with some pretty complicated zonal stuff, too bad you're blind to theeeEEE UNDEFEATABLE DINNER INVASION??! A TRUTH POWER NESTLES IN MEATFLESH!!!!???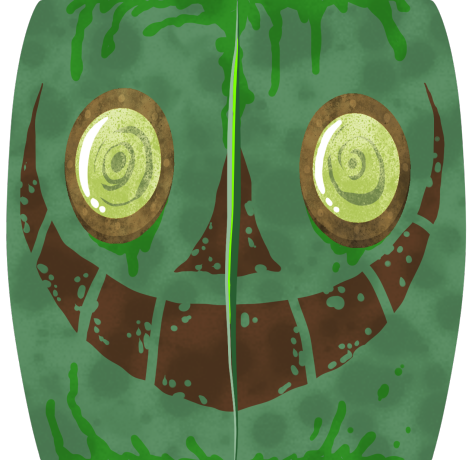 The doors bulge inward like an inflating balloon. You hear a sickening throb and begin to feel woozy...only for things to snap right back to normal, such as they were.



YOU:

...Is there, uh, another door I can talk to, please.




DOUBLE DOORS:

Eh? Sorry, spaced off a bit there. Yeah, there's other doors. They're all gonna be me, though. I'm your only ticket in or out of this zone, whether either of us like or not, which I do. It feels good to be needed, y'know?




YOU:

So, what, I possibly literally went to hell and back for nothing? How's the other creepy talking door (no offense?) supposed to get a sloppy joe? It DISTINCTLY indicated it had one before!




DOUBLE DOORS:

Well, I suppose there's always the possibility that I couFEASTING ADVENTURE DEAL!!! FOOD MAGIC FOR A LIMITED ALWAYS!!!!! CUBICAL DELICIOUS HOLDS THE SECRET TO NUTRITIOUS WEALTH!!!!!orry, my bad, that wouldn't work at all! In fact, you'd reverse-implode, which is twice as bad as exploding. You might wanna remember that for your future zonal shifts.

There's only one way out of here with that thing, and you're prooobably not gonna like it near as much as I am. It's really really funny to me.