>Put that corpse in the jelly
Still not sure what you're really doing here, you let the mind-chatter take over for a moment. You carefully remove the worm from the jelly vat, and you haul your dead body with the snapped neck back out of its drawer. It's all cold and clammy to the touch.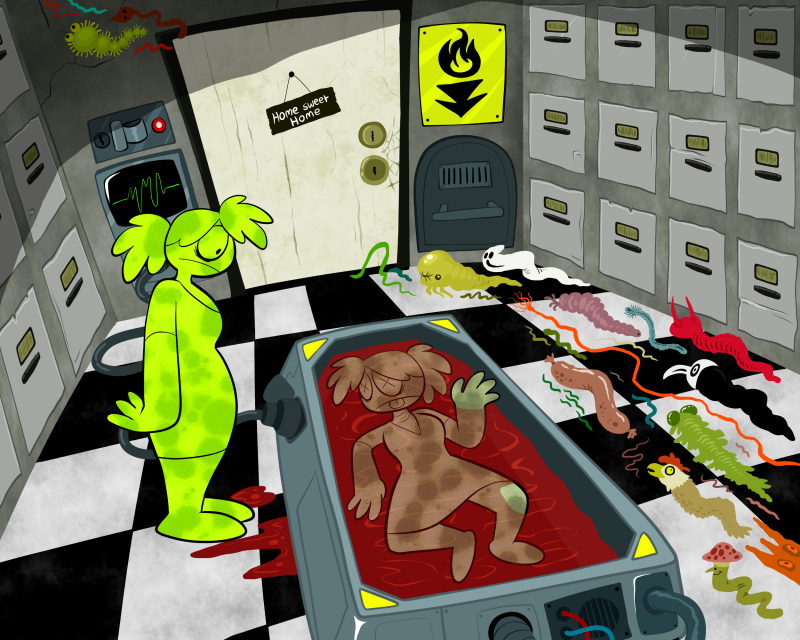 Great. You sure did...do this.

The apartment door shudders again...and then emits a soft, continuous hum. The computer readout continues to do its thing, even though your body is definitely not twitching or breathing or hungering for flesh as far as you can tell.