>Continue West
The Western or "happy" path continues winding until it reaches a large, open area...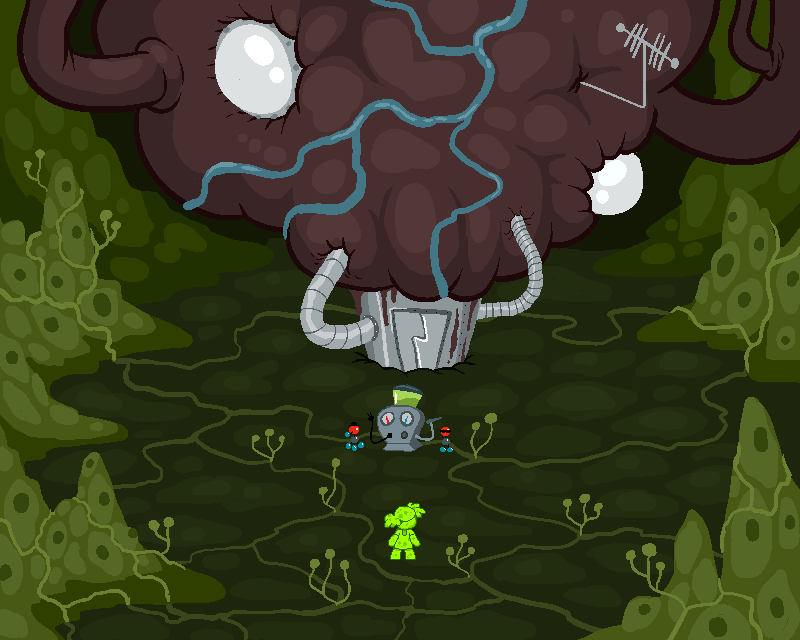 ???:

Welcome, welcome!! We've been expecting you! Do come in, won't you? No time to waste!




???:

Yeah, 'oigent bidness!




???:

We've got a selection of fine cheeses!



Oh boy, you think. What nightmare circus act have you bumped into this time?