Maybe this was a bad idea. Maybe you should have taken the long way around the forest. You stop for a moment to consider your options, when suddenly...


SOMETHING LEAPS FROM THE FOG!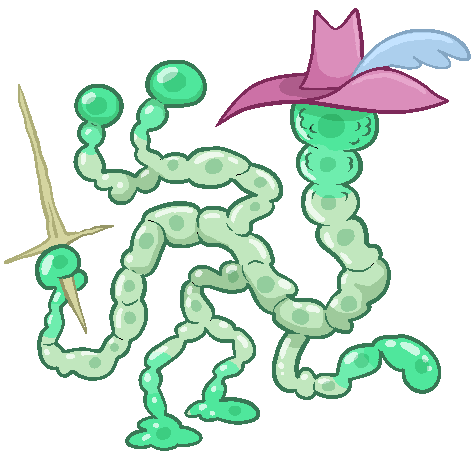 MYSTERIOUS FIGURE:

INSOLENT WORM-KIN! YOU TRESPASS IN THE SACRED GROVE OF LADY CELIA, BANDIT PRINCESS!

RELINQUISH YOUR KERATIN AND YOU MAY LIVE TO SHARE THE TALE OF YOUR HUMILIATING SURRENDER AND MY FANTASTIC HAT WITH THE REST OF YOUR FELL BROOD!



"Lady Celia" wields a sword that looks carved from the same translucent, woody substance as the ominous signposts you've been defying. Did she say keratin? Is that what they use around here? Gross.

She doesn't come any closer, but she keeps hopping back and forth, doing a sort of showy little dance and swishing her blade around dramatically. You think she might be making the "swoosh" noises herself.

Maybe you can reason with her? She can't be completely barbaric; that is a very fancy hat.