Engage Conversation
Your instincts are imploring you to be diplomatic about this. Celia might be helpful if you soften her up enough.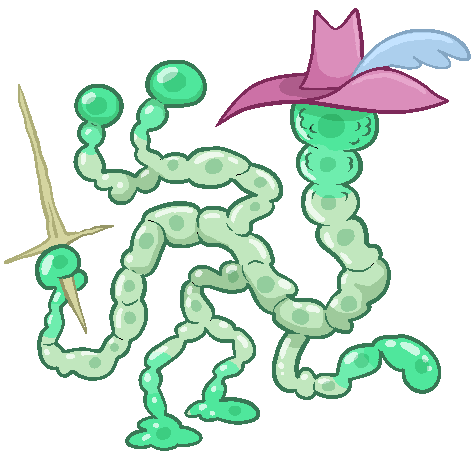 YOU:

Listen, I don't want any trouble...I'm just passing through, and I think I'm a little lost.




CELIA:

A common worm! Lies must come easy with a repulsive MOUTH HOLE to fall out from!




YOU:

I'm not a worm! I'm a human being!




CELIA:

Don't patronize me! You're clearly of the Animalia, bilaterally symmetrical, multicellular with a tubular body plan!




YOU:

Worms are spineless. I have a whole skeleton. I have arms and legs.




CELIA:

Oh? Who invented those distinctions? Your species? A worm by any other name! SWSHHH!!!



Celia takes an especially showy swing of her sword, lopping off a nearby branch of fungus. It would be more impressive if you didn't know how mushy that stuff is.



YOU:

...I...fine, whatever... I really don't want a fight, semantic or otherwise. I just want to get out of here. I need to get back to my child, and I've been sent on some stupid errand before they'll let me leave.




CELIA:

AUGH! ENOUGH TALK! Prepare yourself for THRILLING COMBAT with the ravishing princess of b-wait, errand?

What kind of errand?




YOU:

I...er...I'm supposed to find some sort of...I don't know what it is. I just-




CELIA:

FIND something? You...you don't mean...you're fetching something, are you?




YOU:

I guess?




CELIA:

Would you say this "errand" to "fetch" something might also be considered a...a quest? A quest to fetch something??!




YOU:

Uhhh...sure.



If Celia had eyes, you could swear they just lit up.