>Consider options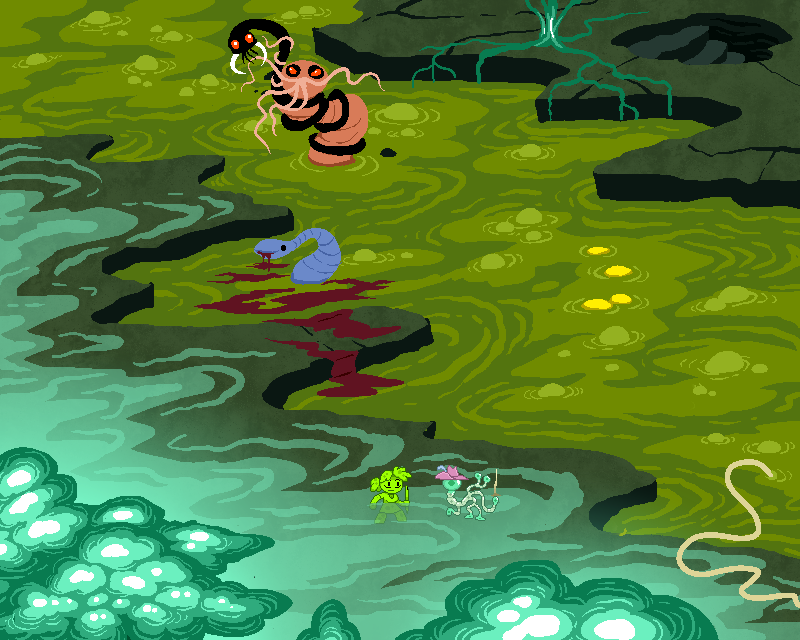 YOU:

I don't suppose you can jump me across?




CELIA:

Do I LOOK like I could jump with a bloated wormbeast on my back?




YOU:

Jeez, sorry. My bead on physics has kind of been out to lunch lately. Maybe we can make a bridge out of these tree things?




CELIA:

I'd never let you lay one repulsive feeler on my precious forest!

Besides. They dissolve in this stuff.




YOU:

What about using a worm, then?




CELIA:

Now there's an idea I can get behind! I doubt any of these ruffians would cooperate alive...or hold in place dead.