The worm continues to ignore you as you cross its back to the opposite shore. Celia is already doing a little battle-dance in place, swishing and thrusting her sword in the air.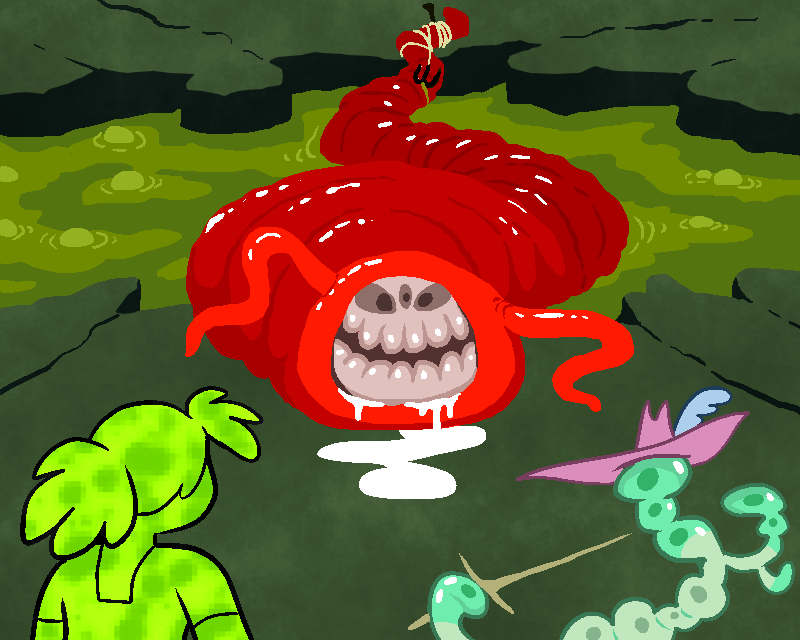 CELIA:

Good! Now help me slay the ugly thing, or it'll worm its wormy way out of this in no time!




YOU:

I don't know... It barely stopped us from making a bridge out of it. I feel kind of bad...and I really kind of want to do as little slaughtering as possible.




CELIA:

You don't know what this thing is capable of! Growing back is increasingly becoming a boring chore!




YOU:

....growing back??




CELIA:

Takes me an HOUR on a good day.