CELIA:

That was good! Based on feedback, the stat system has been slightly revised; we'll have a separate ATTACK POWER value determining how many die we roll when inflicting damage!



>Battling Baby Heads Worm (L6)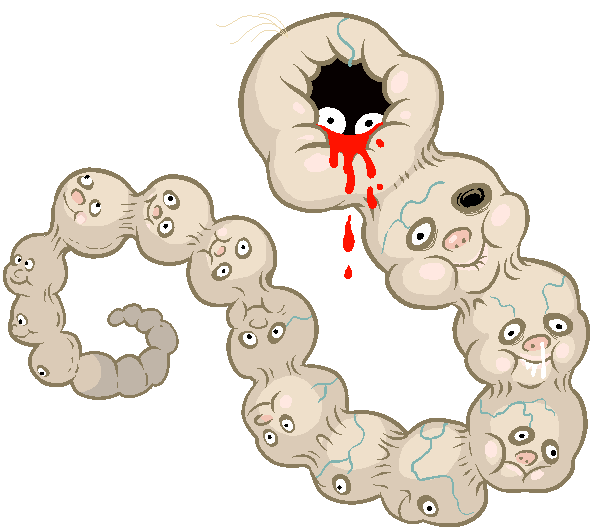 >CELIA ROLLS FOR "SLASH:" 19 (SUCCESS!)

CELIA ROLLS 5d20 FOR DAMAGE: 4 STRIKES!

Celia's keratin sword neatly cleaves the worm down the middle, as easy as a pillar of warm butter! With a chorus of sickening squeals, it dies squirming in a fountain of blood!




>YOU ROLL 1d20 FOR "BASH:" 10 (SUCCESS!)

YOU ROLL 6d20 FOR DAMAGE: 6 STRIKES!

You were already swinging by the time Celia defeated the worm. With a bestial scream, you pulverize its remains into a fine soup, spraying yourselves and the surrounding room in a thin layer of baby head matter. Jeez, take a chill pill!




YOU:

Hey, you're not the one it was gunning for.

...Who the hell am I talking to?




CELIA:

Jolly good bloodlust! I didn't think you had it in you!



THAT MONSTER IS ULTRADEAD!

REWARDS: NOTHING!

Celia already stole everything this awful monster ever cared about!