>Cautiously Open Box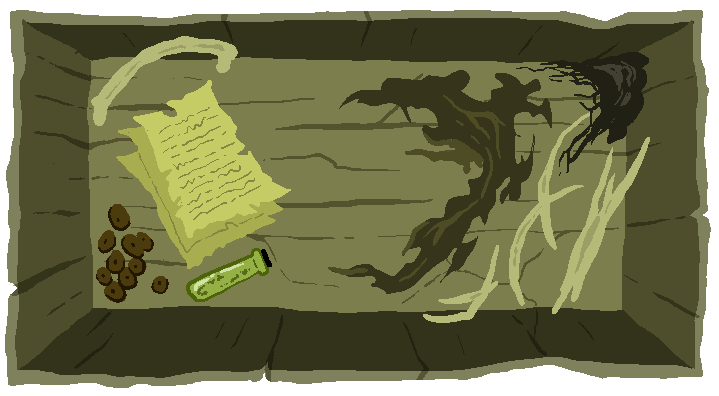 This box is not a monster and does not attempt to devour or verbally abuse you. Inside is a collection of filthy bones, tattered rags, and a few more interesting objects.



ACQUIRED MUCUS VIAL

Celia assures you that mucus is "difficult to find so fresh" and acts as a "potent restorative" if ingested. You're pretty sure you want to get out of this without willingly ingesting any mucuses, so you let her hang onto it.




ACQUIRED 10 KP

NEW TOTAL: 110




ACQUIRED YELLOWED NOTES

Most of these papers are smudged, confusing numerical equations and graphs, but one page appears to be a hand-written journal entry.