BATTLING BANDAGE WORM (L10)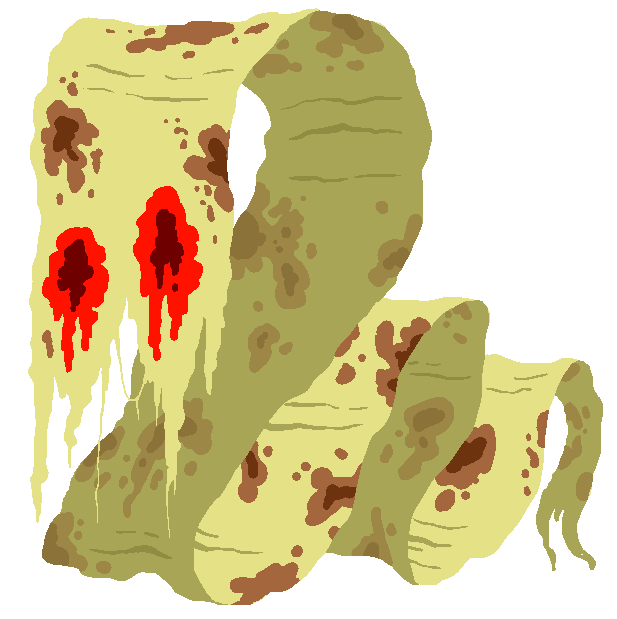 >CELIA ROLLS FOR "BURGLE:" 11 (SUCCESS!)

Celia dives through one of the worm's many looping coils, narrowly avoiding strangulation, and plucks something from its underside




ITEM STOLEN: DISGUSTING BLOODY GAUZE STRAND

Maybe you can figure out a use for this, some day.




>YOU ROLL 1d20 FOR "STAB:" 5 (MISS!)

The worm is tissue-thin and amazingly fast. It easily dodges your first attempt to run it through.




BANDAGE WORM USED "DOUBLE SCAB SHURIKEN SHOT"

RESULT: 4 (MISS!) 16 (HIT!!!)

With a whiplike crack of one gauzey loop, the worm sends a pair of large, four-pointed scabs whirling through the air. One narrowly misses Celia and embeds itself into the soft, spongy wall behind her. The other catches YOU square in the chest!



DAMAGE RESULT: 2 STRIKES