The warping tunnels eventually spit you out at what definitely resembles some sort of civilization.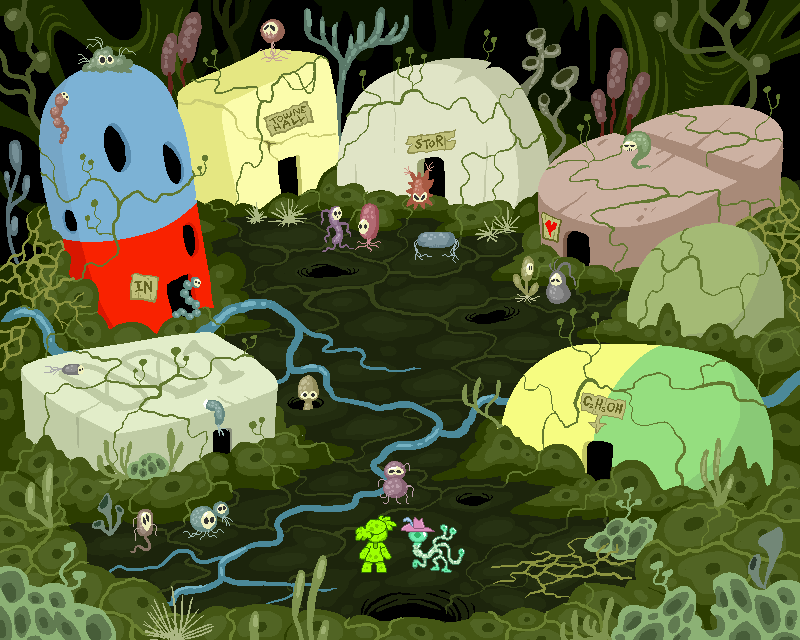 CELIA:

Stick close, this place teems with all sorts of cutthroat, unsavory riff-raff.




BACTERIUM:

Well howdy there, travelers! Hope you have a beautiful visit, and let us know if you need ANYTHING!




CELIA:

...YEESH. See what I mean??