Suddenly, a familiar visage rises from the crowd...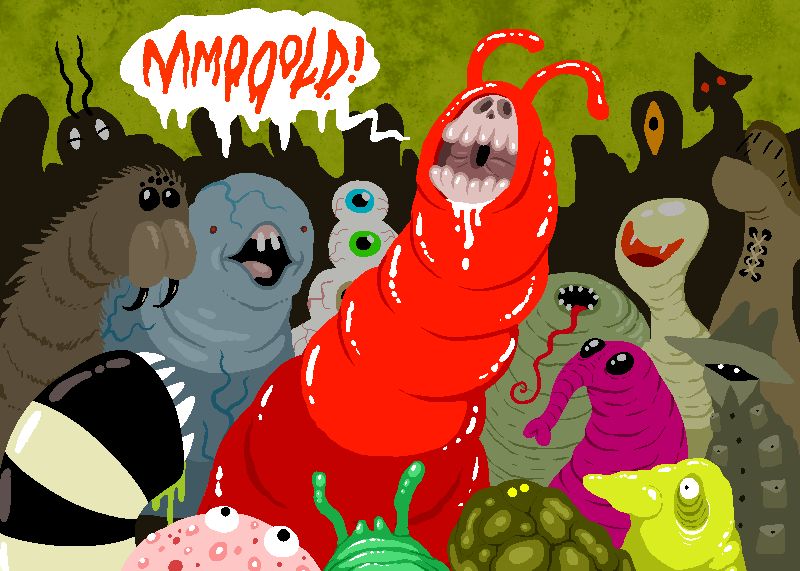 REFEREE WORM:

....no!...Could it be!? COULD IT TRULY BE!?

IT IS, FOLKS!

NONE OTHER THAN THE LEGENDARY MILDRED M. SUCKER, OUR UNDEFEATED, UNDEFEATABLE, ALL-TIME INDISPUTABLE ULTIMATE STAR CHAMPION OF OUR GRAND GAME OF ALL GAMES, RIGHT HERE, RIGHT NOW, BY SOME SIMPLY INCOMPREHENSIBLE TWIST OF FATE!

I CAN SCARCELY BEAR TO COMTEMPLATE HOW UTTERLY HUMILIATING IT WOULD HAVE BEEN IF ANYONE HAD EVER FAILED A RARE OPPORTUNITY TO INCAPACITATE THIS INVINCIBLE GRAND MISTRESS OF PINOCHLE, ONLY TO, HYPOTHETICALLY OF COURSE, FIND THEMSELVES SUBSEQUENTLY FACING OFF AGAINST HER AT HER

VERY.

OWN.

GAAAAAAAAME!



The crowd erupts into an awkwardly forced cacophony of exaggerated, derisive laughter and a number of other, less describable, but no less mocking sounds.