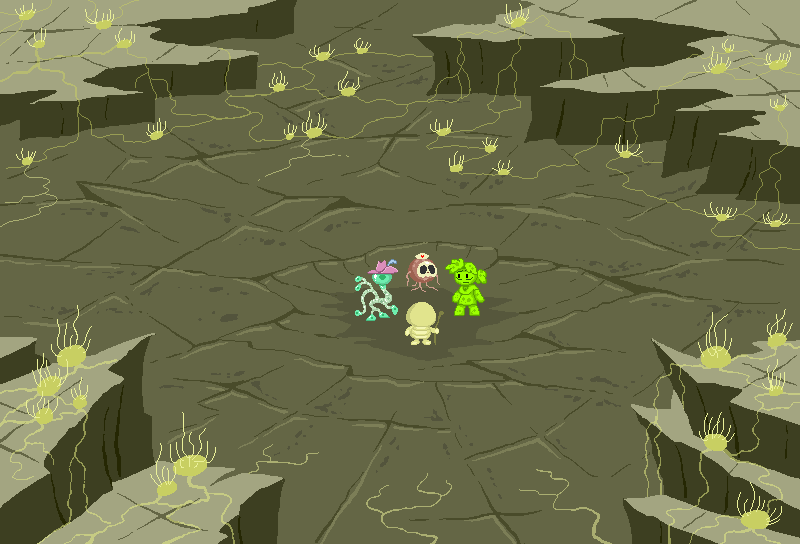 CELIA:

See? Told you it was worth sparing that ugly thing!




YOU:

...Wow, yeah, you sure did.

...so where are we?




STAPH:

Looks like the bone flats, actually quite a bit closer to our goal.




YOU:

No wonder I feel a little sicker than usual, even considering where we just were. I think I need to lie down a while.




MAGGIE:

Good a place as any to set up camp! I'll get th' fire going!




YOU:

The f-?! ...Yeah, okay, set fire to my dead guts, why not. Who has marshmallows.




MAGGIE:

Oh! I do!




YOU:

I was joki-

...You know what, I would love some.



You're taking a breather!
If you want to reorganize inventories, ask your party members any questions or hash out any plans, now's your time!