>BREAK THE LEDGE
The worms are already finished eating by the time they disappear into the foggy depths below. You're left alone long enough to hammer one of the stakes into a fissure and drop the ledge down across the river.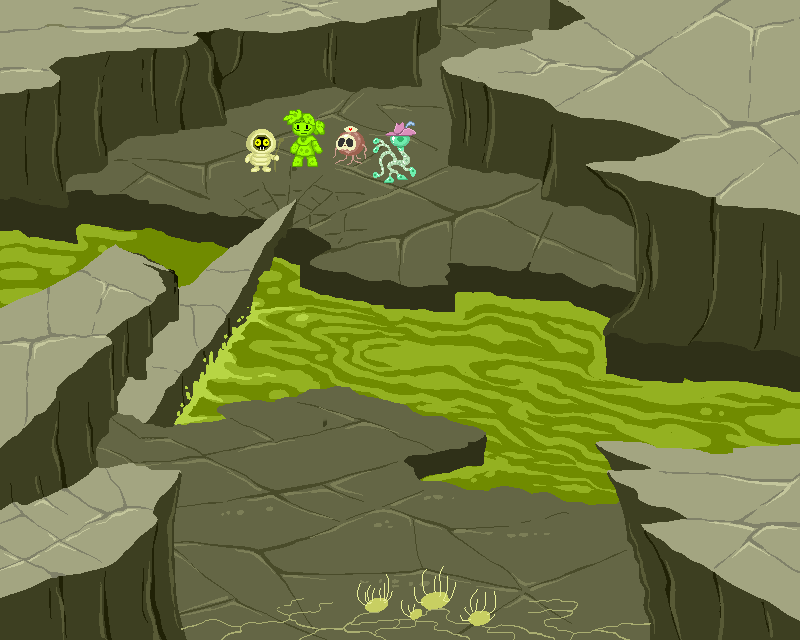 YOU:

So, that's it then. We created and killed somebody in the span of about five minutes for this.

Maggie? ...If we did all that again, I mean, the flies, would he be..."back?"




MAGGIE:

Different dipterites, different sit-i-ation. A collectivoid is a one-shot.




YOU:

Oh...




STAPH:

This is really bothering you, isn't it...




YOU:

I've had to do a lot of weird stuff. I've had to kill a lot of weird stuff. None of it called me mom, and none of it was just so I could walk across a rock, either.

Er...bone. Whatever. My bone. Ugh.

I wasn't even sure there was such a thing as "death" anymore. I mean, total non-existence. Not while gallavanting around my own corpse like this.




STAPH:

He was happy to do it, dear. He unexistalized doing what he loved.




YOU:

...so that really is what an "unexistalizer" does...




STAPH:

Sure. Unexistence in any form, any place, ever again. It's usually the norm for grey-zoners, actually, once the biofunctions shut down. You need branchination to keep germinating layers.