Your NAUSEA grows stronger as you navigate the narrow path, approaching a clearing and some sort of jagged cavern.

Your head THROBS as a strange little figure crosses your path.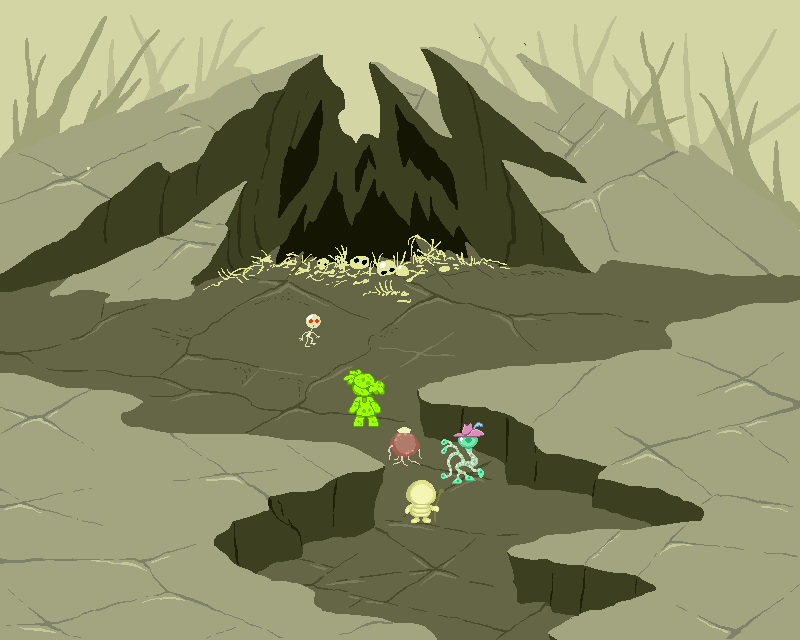 YOU:

The hell is-




???!:

FOR A HARMED WAY!!! BE GUSHES A SECRET FIND!!?



The thing's buzzing, shrill words are more of a sensation than a sound.



YOU:

W...what??




CELIA:

Looks like a friend of yours, four-limbs.




MAGGIE:

Just a magboil. Sorry varmints. Leak inta zones where there's an unstable bleed. Nothin' knows from where.




MAGBOIL:

WAS A BIG AND DO AGAIN! A RED SURPRISE TICKLES WARMENINGLY!!!! WHAT????




YOU:

What's it trying to say?!




MAGGIE:

Nothin. They ain't make no sense not nowheres to nobody.




STAPH:

On the plus side, we are definitely nearing something that shouldn't exist in our zone. What fun!!!