BATTLING L7 GHASTLY PHYSICIAN WORM - ROUND II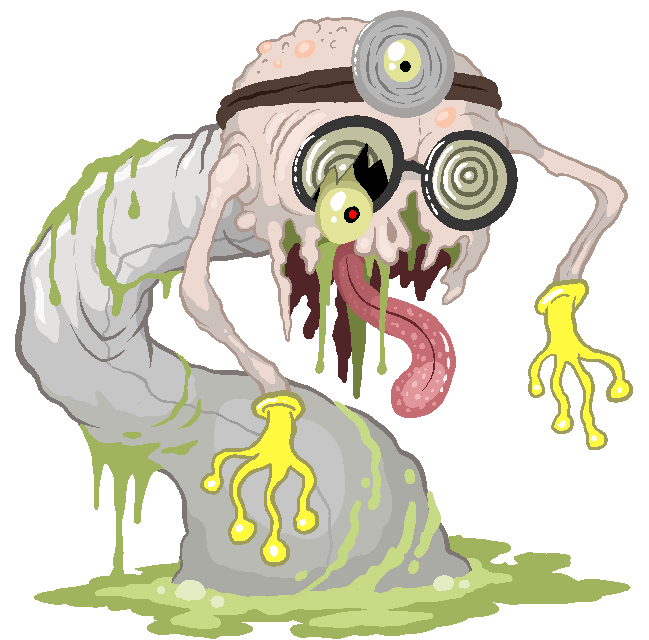 YOU SWING YOUR +1 AXE!

STRIKE ROLL: 21! (CRITICAL STRIKE! +1 DAMAGE BONUS!)

The axe buries deep in the soft, spongy, rotten face of the creature, greenish ichor spurting loudly from its maw and open eye socket.

DAMAGE ROLL (WITH +2 BOOST): 9, 18, 14, 4, 15, 5 (4 DAMAGE!)




GHASTLY PHYSICIAN WORM IS HIT!
"G-gOoD n-n-NewWs eEveRyOnNnne!
...
YOU'VE KILLED ME!!!

AHOOHOOHOOHEEHEE*hackhack*
"










CELIA:

Yeesh. Brutal. What do you even need us around for?



The worm sluggishly slithers backwards, disappearing liesurely into the sludge, but not before it coughs up a small, heavy object onto the bony floor at your feet...



ACQUIRED: ANTIQUATED MEDICAL MODEL

This crude object couldn't have possibly been useful, could it?