In the chamber just North of your starting point lies the bloodied carcass of a worm.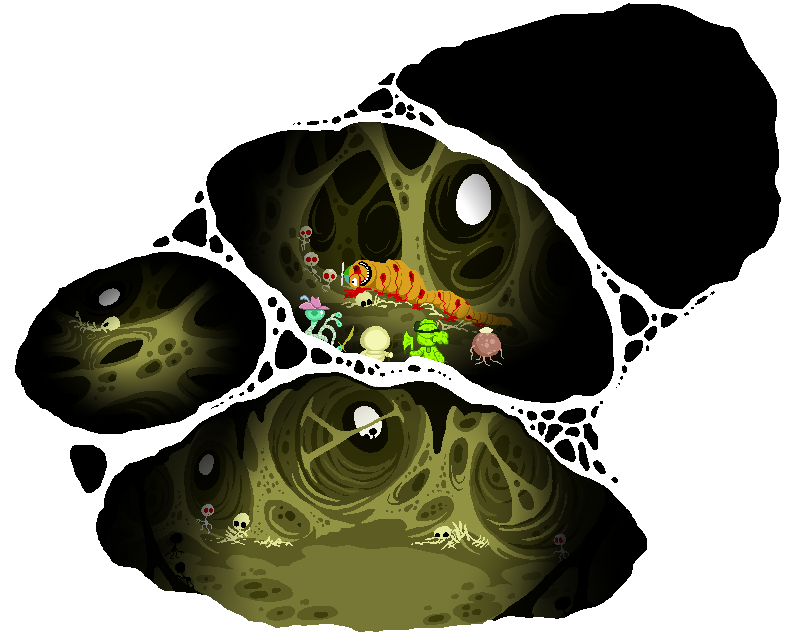 YOU:

Somebody do this while I was out of it?

...Celia?




CELIA:

This amateur work? These holes were made with something blunt.




YOU:

If it was already here, shouldn't the bugs have marked it on the map?




MAGGIE:

Not if this only just happened! Ain't smellin nice n' ripe yet.