The dead worm isn't offering anything else of interest to you. The footing in the next room is tricky, and you go in first.

There are two paths from here, and one of those little creatures stands between them. You notice it isn't retreating into the dark like the others.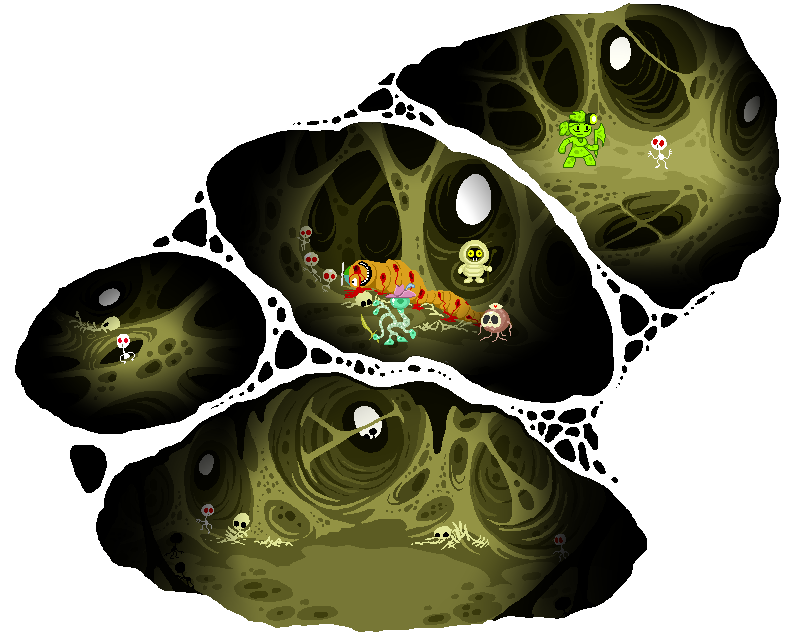 MAGBOIL:

A RED BEGINS AGAIN!? IT DOES A ONE BIG!!!




YOU:

You really are trying to say something, aren't you?



The little thing spends a moment hopping from one foot to the other.



MAGBOIL:

IT CAN DO A NEW!!! A SOFT RED TRICK WAS EXPRESSED?!



It flails its tiny, muppety arms at the left path.



YOU:

Is...is that bad?




MAGBOIL:

IT CAN DO A?!! BIG RED NAUSEA EXTRUSIONS FOR A WET GAG FAMILY?!




YOU:

I'm sorry...I don't understand.




MAGBOIL:

A RE...RE..RRREGG...GGRRRRR...RRREEEEEEN AMAZEMENT MUST FEAR TO GO!



Without warning, it dashes into the left hole.