>Go South
For now, you leave the mysterious monster alone, and investigate the last two Southeast rooms on your map. One is more or less empty. The other...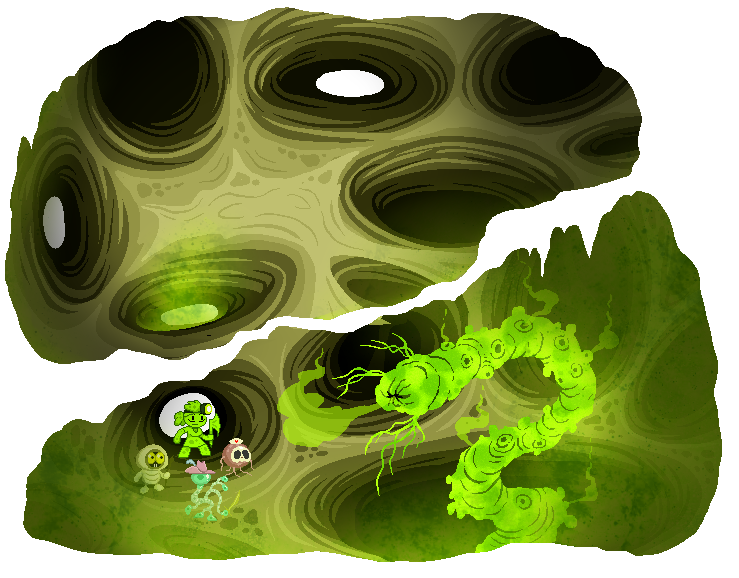 YOU:

...That smell...




MAGGIE:

Mmmmm...methane, sulfur...my mouth should be waterin', but there's somethin' else...can't quite place it...I ain't feelin' too well.




YOU:

It...it's how he smelled...my son...

Leaking...

His skin...




GASWORM:

OoOOh! Touched a nerve, have I?! I thought this tasted like a juicy form!




YOU:

...I really don't want to be here right now...




STAPH:

Then we don't need to be. Your emotional well-being is more important.




MAGGIE:

Best we steer clear anyways. One spark in here and none of us would be left to enjoy the fritters.