BATTLING UNNECESSARY SURGERY WORM (L12)

ROUND III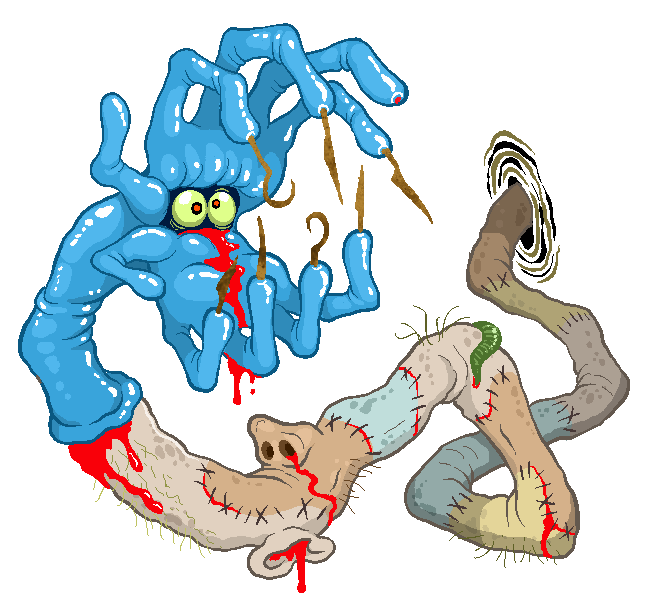 STAPH GIVES YOU 4 HP!

The sensation of bacterial goo soaking into your flesh and knitting things back together probably just made your top ten list of worst sensations in the world, but once it fades you feel like a million bucks.




CELIA SLASHES WITH HER +1 SWORD!

1D20+1 result: 18! (HIT!)

DAMAGE ROLL:
3, 11, 18, 18, 21 (3 DAMAGE!)




YOU SWING YOUR +1 AXE!

1D20+1 result: 14! (HIT!)

DAMAGE ROLL:
6, 9, 11, 19, 19, 20 (3 DAMAGE!)




L12 UNNECESSARY SURGERY WORM:
I...don't feel ssshho good...anybody here a....real...doct...
The monster's head - hands? - tumbles to the floor.













MONSTER DEFEATED

ACQUIRED: GIGANTIC RUBBER TUBE

The sleeve of a monstrous worm's titanic latex glove seems as though it just might come in handy.