>Blow That Thing Up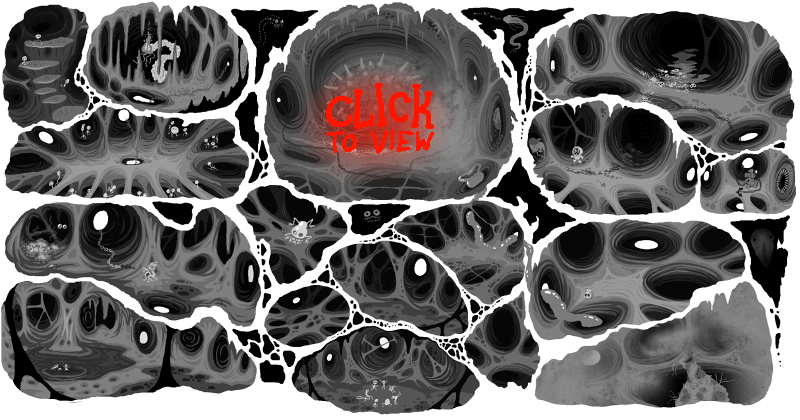 YOU USE THE ADHESIVE ON THE SURGICAL HOOK AND ANATOMY MODEL

The result looks a lot like a fishing lure. You douse it in some WORM ATTRACTANT for good measure. Celia suggests you add some of your brain tissue to the hook. She seems incredulous when you explain you need all of it.




YOU DOUSE BOTH ENDS OF THE RUBBER TUBE IN WORM REPELLANT

This should ensure the gas worm doesn't try to dislodge it. You can hear the horrible thing chuckling and belching away in its room...now that it knows the smell upsets you, it seems to be giving its all to stink up the caverns. Good.




YOU GIVE CELIA THE LURE!

You give her some of the ADHESIVE to attach the lure to the loose end of the chain, reminding her to leave the hook end loose; hopefully the feverworm will either chase it or even swallow it.

She assures you she's "been worming since she was a spore" and doesn't need to be lectured by a "noob."




YOU GIVE STAPH THE RUBBER TUBE AND REMAINING ADHESIVE

She runs the tube from the gas worm's room to the polyp room. She remarks how similar this is to an "ectocolonovaping" and lets you know she does them for free. You decline.




YOU SEND MAGGIE TO PLUG THE POLYP ROOM EXIT WITH DEAD WORMS

Hey, not much else is available. She takes to the task like a child opening birthday presents.




YOU GET READY TO FEED THE CHAIN TO THE GRINDWORM!

You cross your fingers that the feverworm will not only fall for the bait, but the grindworm will be strong enough to pull the feverworm into the polyp room...