A churning, bubbling sound can be heard deep within the creature's body. It hoots and titters, wobbling awkwardly.


BATTLING ???????????? (L15)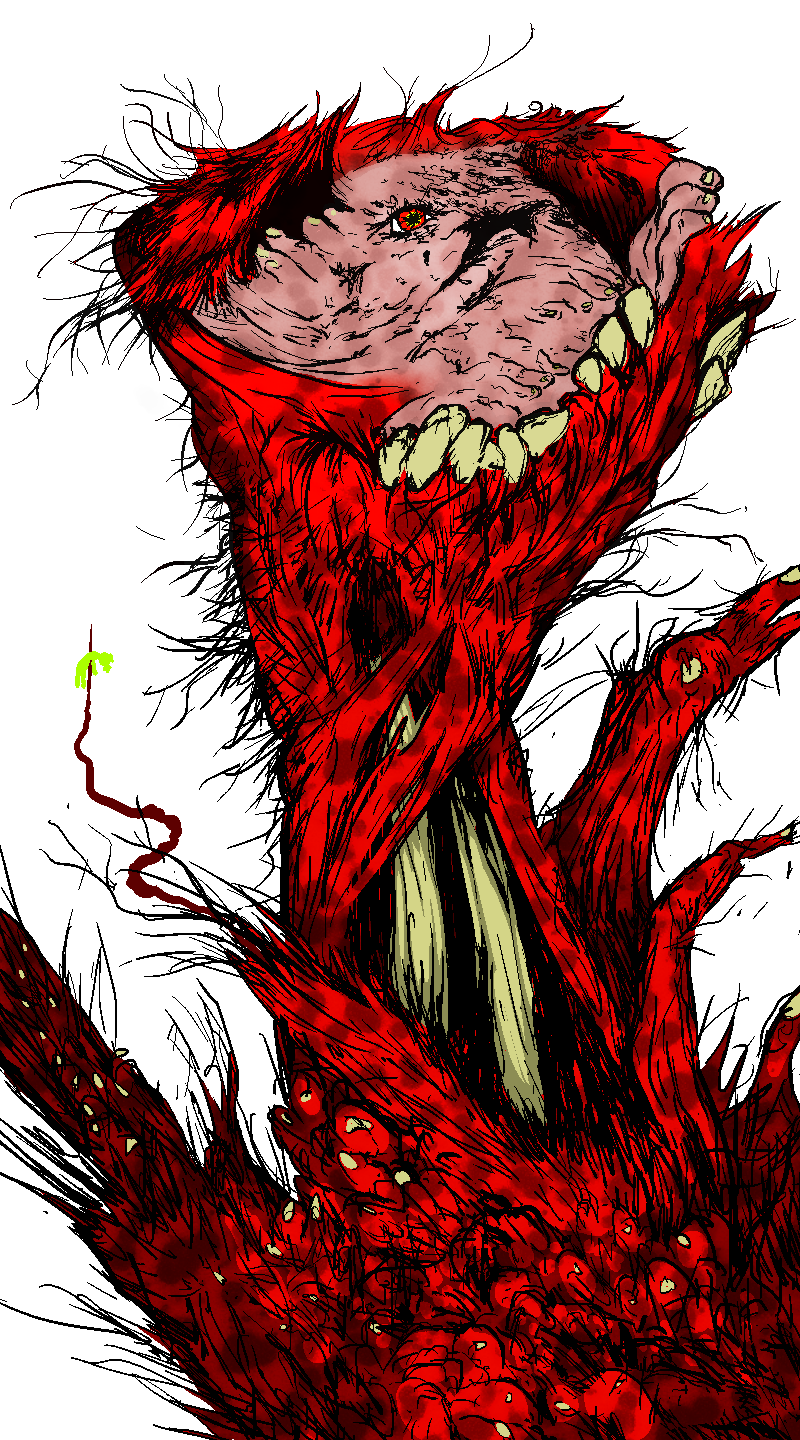 CELIA USED BURGLE!

1D20+5 result: 18! (SUCCESS!)

Coiling up into a tight clump, Celia launches herself like a spring with precise aim, snatching the monster's only noteworthy possession from its grasp...




ITEM STOLEN: YOU

Alive, but dimly. Muttering a lot. Dreaming of something?




STAPH BOOSTS MAGGIE!

Maggie will get +1 to all rolls!




MAGGIE USED FLYTNINGBOLT!

1D20+1 result: 21! (SUCCESS!)

Aiming for the monster's single bright eye, Maggie unleashes a crackling blast of flies!

DAMAGE ROLL (WITH +1 BONUS):
2, 10, 9, 3, 21, 17, 17, 19, 17, 17 (6 DAMAGE!)




??????:
GUWOOOOOOOOOOOOOOOOOOOOoooOOOOOOOOOooooooo!!!




































ENEMY TURN:

????????? USED "HAIR CLOT"

A frizzled knot of keratin and withered sinew bursts from the creature's flesh like a cannonball, and explodes into dozens of writhing, squirming pieces.

STRIKE ROLLS: 13 (CELIA IS HIT!) 19 (STAPH IS HIT!) 4 (MAGGIE EVADES!)

DAMAGE ROLL VS. CELIA: 8, 4, 4, 10, 10 (2 DAMAGE!)

DAMAGE ROLL VS. STAPH: 10, 4, 13, 17, 16 (2 DAMAGE!)




STAPH:

...this thing...it's like nothing I've ever smelled...




MAGGIE:

sure ain't of the surroundin' tissue, that's fer sure...how's Miss World?




STAPH:

Stable, no foreign contaminants...I can stop her bleeding but she will be unconscious for some time.




CELIA:

...just my luck...