BATTLING ???????????? (L15) ROUND TWO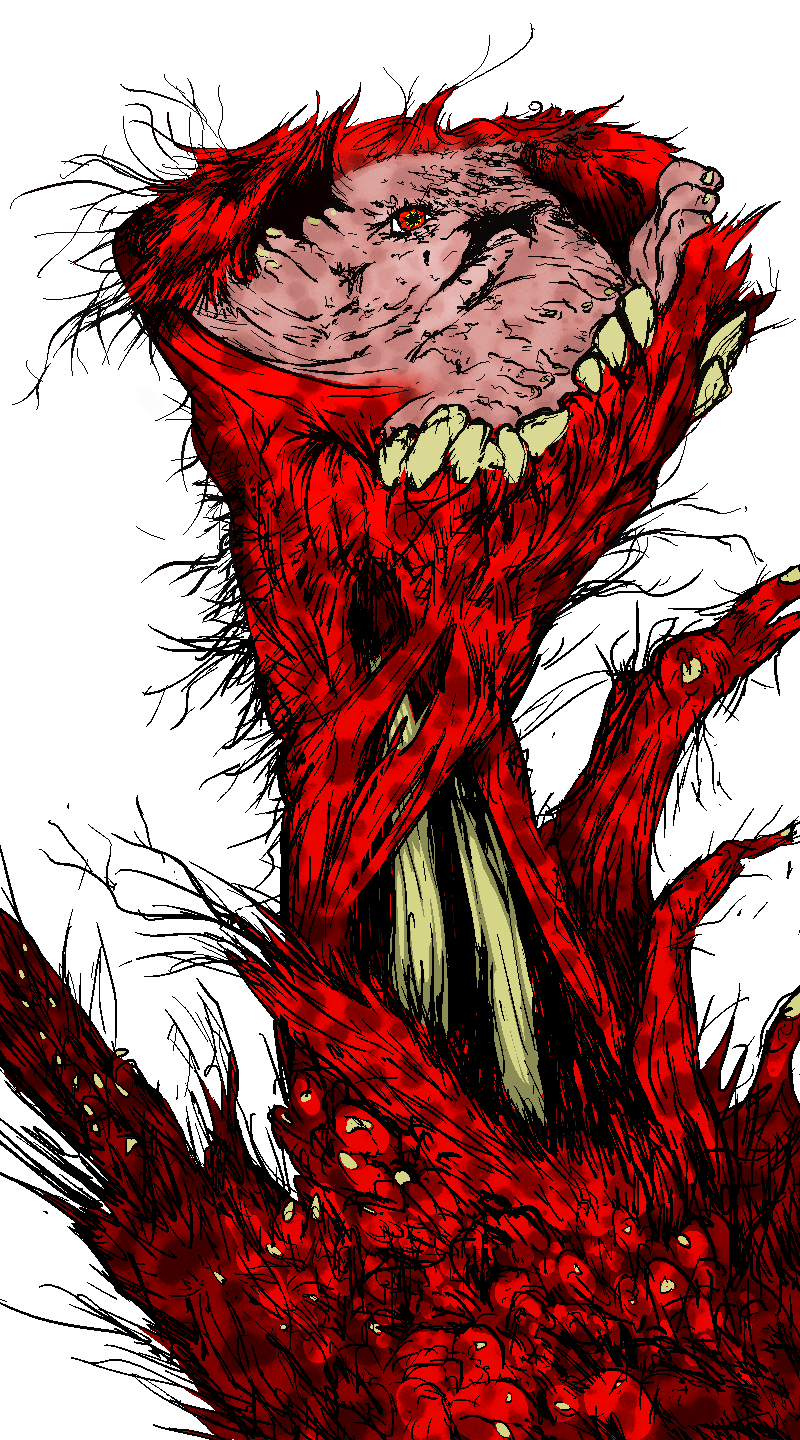 CELIA USED LEAP!

Celia will dodge all attacks this turn, and land a guaranteed blow next turn!




STAPH HEALS CELIA!

Staph transfers some biomass to Celia, patching up her wounds!




MAGGIE USED BARRIER!

Maggie will resist all damage this turn, and take only HALF next turn!



ENEMY TURN:

????????? USED "NERVE WHIP"

A twisted rope of exposed nerve endings snake out from the monster's tattered curtains of flesh, and crack like a whip at STAPH!

STRIKE ROLL: 19 (HIT!)

DAMAGE ROLL: 4, 4, 1, 6, 6, 4, 8, 15, 19, 19 (3 DAMAGE!)

????????? SUFFERS RECOIL DAMAGE! That's what you get for hitting things with your own nerves!

DAMAGE ROLL: 13, 15, 18, 15, 17 (4 DAMAGE!)




??????:
BUUBUBUUU!!! FFFUUBBFUBBGUKTCH!!!





































STAPH:

...Ugh, that smarts...what do you think, Maggie? The anomaly?




MAGGIE:

Maybe. Maybe just somethin' that slipped in with it, like the Magboils. Ain't smell like a reverberator, though. Ain't of the abyss or the seething, neither.

If we don't make it outta this one, Staphy, you should know I always thought ya smelled mighty tasty.




STAPH:

Why, thank you Maggie! You have my full permission to take a bite, if I go first!




MAGGIE:

I was gonna anyways, but thanks! You too!