BATTLING ???????????? (L15) ROUND THREE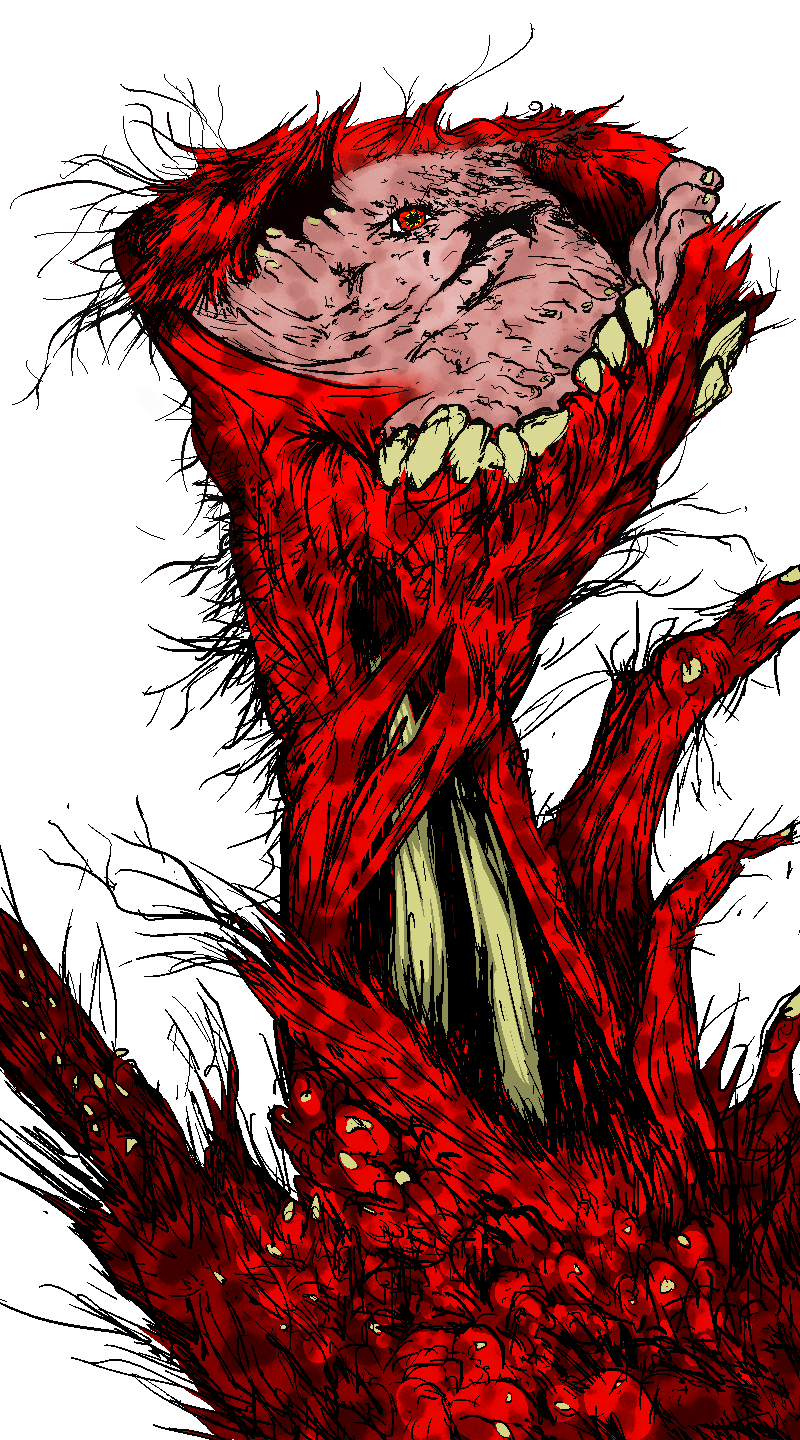 CELIA LANDS FROM HER LEAP!

????????? suffers an automatic five damage!




STAPH BOOSTS MAGGIE!

Staph's biomass makes Maggie appear much larger! +1 to all of her rolls!




MAGGIE USED FLYERBALL!


1D20+1 result: 17! (SUCCESS!)

A whirling ball of flies hurl through the air, burning everything they touch with the concept of fire!

???????? appears to recoil from the heat! +1 bonus to damage rolls!

DAMAGE ROLL (WITH +2 BONUS):
10, 11, 7, 4, 4, 8 16, 20, 17, 19 (4 DAMAGE!)




??????:
SHHHUFUFUFUFUFUFUFUFUFPP! HWUH HWUH HWUH.




































ENEMY TURN:

????????? USED "HAIR CLOT"

A frizzled knot of keratin and withered sinew bursts from the creature's flesh like a cannonball, and explodes into dozens of writhing, squirming pieces.

STRIKE ROLLS: 20 (CELIA IS HIT!) 7 (STAPH EVADES!) 1 (MAGGIE EVADES!)

DAMAGE ROLL VS. CELIA: 2, 6, 10, 18, 20 (3 DAMAGE!)




CELIA:

Ow.




MAGGIE:

Shouldn't we patch up our worldly friend?




STAPH:

I can't do much more than seal the wound. She'll be out cold for a while.