As the monster's remains curled and withered, we were left in a clearing of shriveled flesh...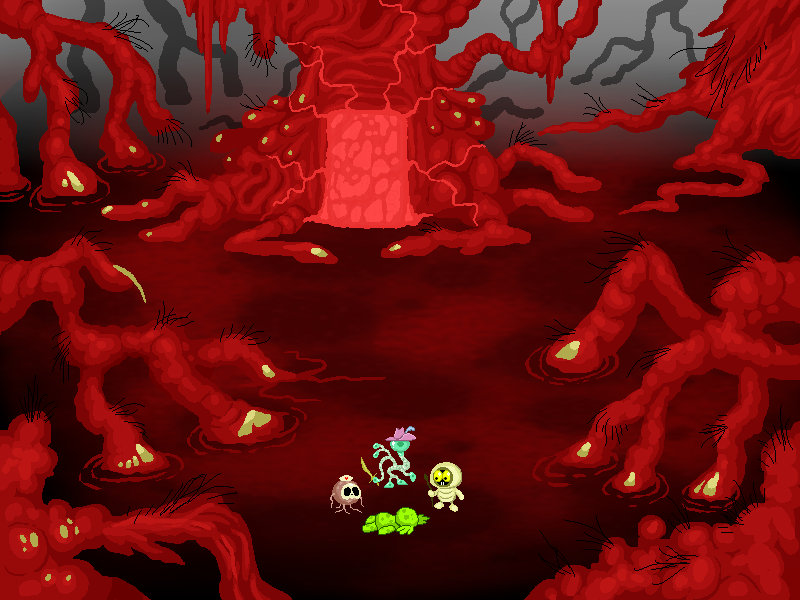 STAPH:

...I don't know, Maggie, are you sure she should be face down? I believe that's where she breathes.




MAGGIE:

She's an animal, doc, like me. She breathes out the other end.




CELIA:

If she's breathing, wake her up already.




STAPH:

She lost a lot of fluids. I've knit the organs back together, but it may be a while before she comes to.




CELIA:

Great. Now how are we supposed to know where to go?




MAGGIE:

I get the feelin' we're already there. That thing we walloped hadta have slipped in with the anomaly, but it didn't look like it coulda traveled far from there. Probably didn't travel at all.