>Exit into the hall.
You step carefully over the gunk on the floor, out into the hallway...
L6 BIOBAG ATTACKS!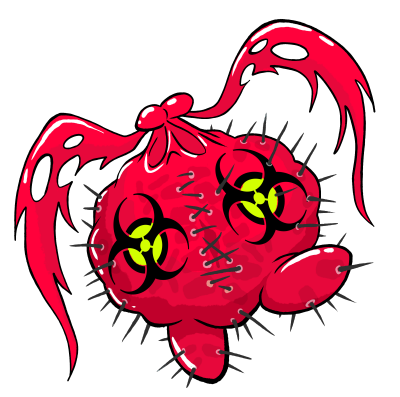 CHOOSE YOUR ACTION!
FERN (L10) - ATK:6












>ITEM: ID CARD

FERN SHOWED BIOBAG TORI'S ID CARD!

The squelching creature hesitates, cocking to one side like a confused pug, so basically like all pugs, all the time. Unfortunately, it is not fooled for long...or maybe it just doesn't like Tori anyway.




BIOBAG USED SPINCUSHION!

The monster puffs up like a blowfish and hurls itself through the air, whirling madly!

STRIKE ROLL: 3 (MISS!)
BONUS BECAUSE YOU'RE STANDING THERE LIKE A BUFFOON: +10 (HIT!)
DAMAGE ROLL: 10, 15, 18




FERN LOSES 3 HEALTH!







>SLASH

FERN SWINGS THE KIDNEYBLADE!


STRIKE ROLL: 10 (HIT!)
DAMAGE ROLL: 1, 10, 18, 6, 17, 14




BIOBAG LOSES 5 HEALTH!
The creature is heavily leaking globs of red mush, broken glass and bent needles, but it's as ornery as ever







BIOBAG USED EXPLODE!

Swelling up and splattering what's left of itself around the hall, the monster turns its remaining health into automatic damage!




FERN LOSES 1 HEALTH!








Little is left of the monster but a few scraps of plastic, clots of medical waste...and a ball of around a dozen used adhesive bandages.

Fern refuses to pick these up, and leaves them lying in the hallway for now.