>Conversation Mode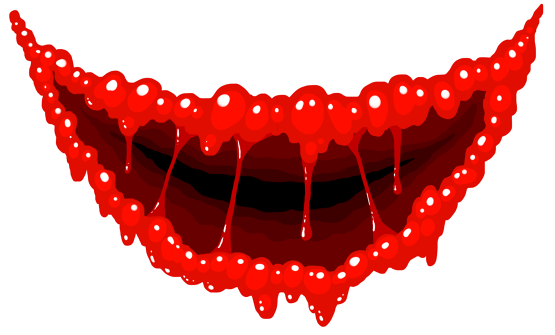 You shouldn't really be surprised at this point, but the giant, talking, bloody wound is definitely up there with the weirdest things you've recently spoken to. How does it even work? The tunnel of flesh behind it seems to go on forever, seemingly through the hospital bed and the floor beyond. You realize you're staring.

If it thinks you're staff, you may as well play along...

FERN:

Oh, uh, sorry, I'm...conducting...surveys? We, uh, want to gather feedback from our patients, make sure they're satisfied. Can I...ask what you're here for?




OPEN WOUND:

Oh, of courshe! Jusht here for another allergy tesht, shhomethingsh making me shhneezsh at home shomething fiercshe! I'm hoping it ishn't my catssh, I mean if it ish I guessh I'll jussht have to learn to live with it, I wouldn't trade my kittieshh for anything, y'know!? But I may ash well find out for shhure, right? Maybe it'shh jusht shomething exshpendable, like my boyfriend, right? Thish one time I wash brushing Shamshon, that'sh the sshhhiameshe, and-


You wonder how a giant talking wound can have cats. Or a boyfriend. You also wonder if you share the same definition of either of those things. You decide not to ask.

Little flecks of blood spray from the being with every slurred syllable. You look away, pretending to be occupied with other objects around the room while you talk.

FERN:

Right, right, so...tell me more about these little nurses.




OPEN WOUND:

Oh, you know, they try, but I think they're a little preoccupied with sshecurity duty, I hear the hosshpital ish on a paisshley-level alert shhincshe shome short of "VZ-Classh Infesshtashion Schenario" leaked outta the morgue. They got moshta the thingsh recontained but there'sh schome shtragglersh about, lil' bitey onesh an' shtuff, cute thingshh really, I wonder how my catsh would feel if I shmuggled one home? They played well enough with the-



FERN:

That's, uh, probably not safe...

You say your past visits with the hospital were...better?




OPEN WOUND:

Oh yeah, I mean, not shtellar, but that'sh the range for ya, right? Nothingsh perfect. It'sh jusht, y'know, I don't remember the placshe bein thish dangeroush, right? Pretty dangeroush, but not THISH dangerous. Lasht vishit I don't think they even had to rebuild me none, but not long before you came in I got myshelf ate up by shome nashty beashtie jusht on my way outta the bathroom! They patch yer core-shelf up ash quick ash ever, no complaintsh there, but it'sh beginning to get a little tireshome reshpawning sho much, and everybody loshin branchesh like thish ish probably what'sh shlowing down the medical shervices, right? Remindsh me of a funny shtory about Shamantha, that's my other shiameshe, when she got her gel core all tangled up in a-




FERN:

Okay, gotcha. So...how do you feel about the doctors themselves, anyway?




OPEN WOUND:

Oh, well, you know, Phage ish always pretty occupied with hish other patientsh, Mizsher's nishe when you get to know him, no complaintsh there. Tori'sh done a decshent job piecshin me together again after that beashtie, you can't shee a shcratch on me! Sheemsh like she shhhure ish overworked lately, though, shilly thing almosht sshutured me up lasht time! How am I shuposhda talk then!? I think she's been real occupied with shome other passshient that jusht keepsh gettin itshelf terminated. How inconshiderate can ya get, right? Thish ain't no daycare! Even Mittensh, my other other shiameshe, knowsh well enough to shed her biovesshels in the privashy of her own home. Great shourshe of materialsh for my shtitching, you know, I made a gorgeoush shet of drapesh lasht time. Thish time I might make another shet of throw pillowsh...you ever shtitch? I find it really relaxshing after a hard daysh shnuggling with so many ca-




FERN:

That's...that's all...thanks...




OPEN WOUND:

Oh no, thank you! I love a good sshurvey! Really giveshh me a chanshe to talk to shomeone, right? I ushed to conduct shurveysh myshelf at my old job, in fact, Shashafrash, my other sshhiame-




FERN:

That's all. Thanks.



So...the hospital is now teeming with monsters, or at least more than the usual monsters. It sucked slightly less at some point and this big bloody hole likes cats a lot. Great. Totally useful information.