>Buy Stuff
You leave a couple items in the drawers in your exam room, and decide to purchase that weird book, the blacklight, and the glue.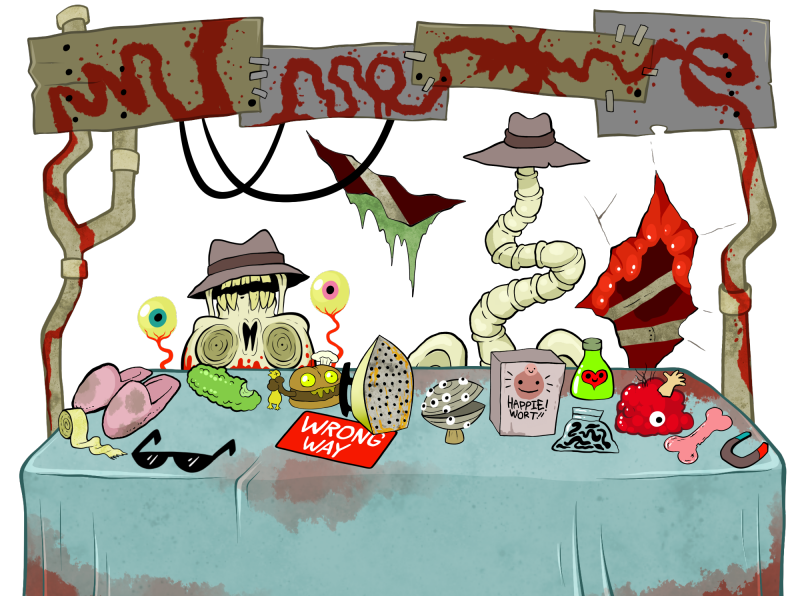 UB REMAINING:

12



CROOKED SPINE:

Don't forget our marvelous ONE-TIME-ONLY free sample! BOOOONE appetit!!!



OOZING SKULL:

Nyuhhhuhuhuhuh bone



You decide to go ahead and drink the concoction. It certainly smells and tastes like the stuff Staph gave you back in corpse-land, and you actually do feel a lot better, as long as you try not to think about what it's probably made of.






NEW INVENTORY: