You decide to keep a low profile and save your fake I.D. for a more dire situation. You try to mingle with the crowd, asking general questions about what's going on...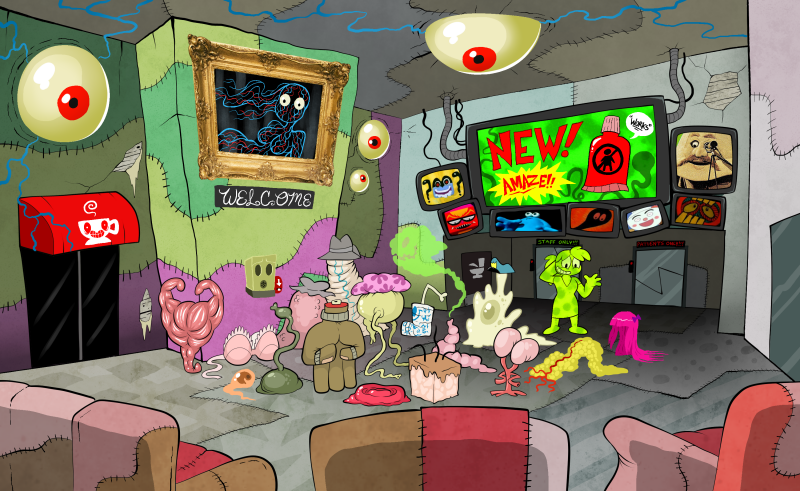 PINK HAIRED SCALP:

Uhh, I can't hair you. I don't talk to secondary characters.



CANTANKEROUS EMBRYO:

I'M TRYIN TA COMPLAIN HEA, SHUT'CHA YAP!



MUSCLE TISSUE:

DON'T BRING NO SWORD TO THIS GUNSHOW! YEAH!!!!



HAND:

I don't have time for this. Do you even know what time is? It doesn't grow on just any trees.



KYLE:

I'M KYLE? I'M KYLE!



DIGESTIVE GAS:

Haha! Somebody light a match!!! HAHAHAHAHAHA!!!



KIDNEYS:

No cutting in line! Or disorganized mob!



KYLE:

I'M...



BLADDER:

Ack! D-d-don't touch me! Who knows WHERE you've been! Filthy....FILTHY....hnnng...



KYLE:

...KYLE!


It seems like nothing here will give you a straight answer, when it's even willing to acknowledge you at all. Many of the beings simply continue to berate the intake window, as though you aren't even there.