>Flash Tori's ID Card
The head-chatter's telling you to pull out your quasi-stolen identification card. It better be right about this.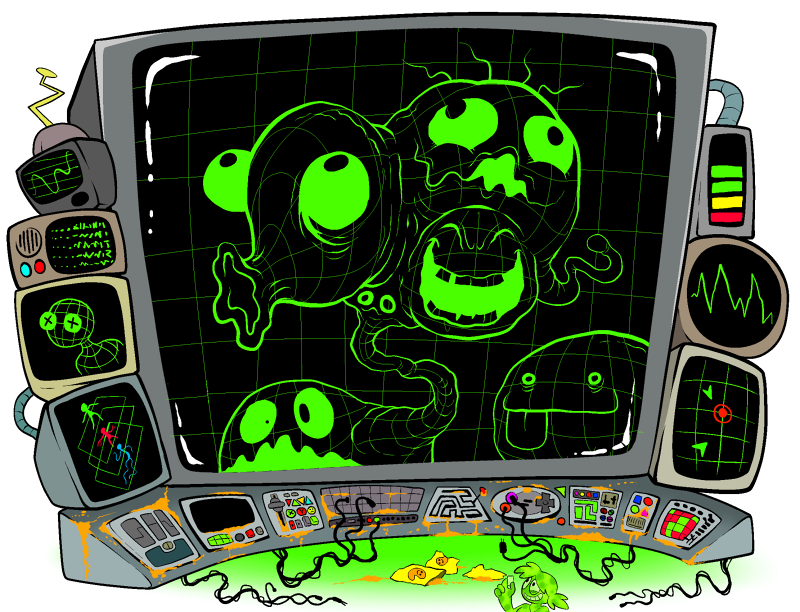 The computer erupts into warbling, electronic laughter. It sounds like a chorus of gobbling turkeys. It sounds carefully formulated to be as obnoxious as possible.

COMPUTER:

OH-EM-EFF-GEE, ARE YOU SERIOUS!? YOU STORM IN HERE, YOU DON'T EVEN SAY A WORD, AND YOU THINK YOU CAN PULL SOME EPSILON-MAGENTA CLASS SECURITY COMPROMISATION LIKE YOU CAN EVER HOPE TO FATHOM WHAT YOU'RE F72@#KK#NG AROUND WITH?

...YOU'RE LUCKY I LIKE WHERE THIS IS GOING. YOU'RE ALRIGHT, MEATCAKE.



...Okay, that's not how you thought this would work out, but it worked out. You think. You've got its attention and you're not dead.

You were having doubts...but maybe those little voices really aren't so bad, whatever they are.

Now what?