>Conversation Mode
You don't get a word out before the computer starts chatting you up.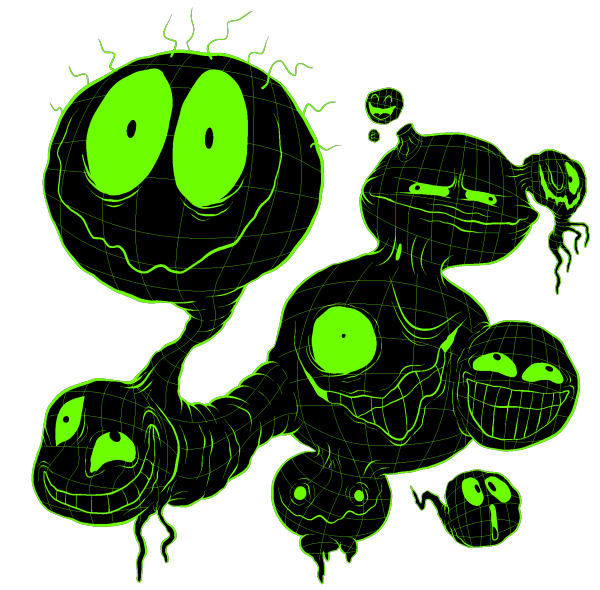 COMPUTER:

SO, WORD OF ADVICE, GREASENUGGETS: YOUR LITTLE CARD TRICK MIGHT WORK AGAINST THE REST OF THESE DONGLEBERRIES, BUT NOT IF YOU'RE DUMB ENOUGH TO WHIP IT OUT RIGHT IN FRONT OF THEM, JEEZ ALMIGHTY. NOT THAT I'D HAVE FALLEN FOR IT ANYWAY; WHO DO YOU THINK HAS TO ENCODE THE DAMN THINGS EVERY TIME DOCTOR WIGGLEGIBLETS DROPS ANOTHER ONE IN SOME OTHER GAPING BEEFCLOWN?

NORMALLY THE OLD "X" LETS ME KNOW TO BLANK THE DUPES. NOTHING IN MY INBOX THIS TIME. I'D WONDER WHY EXCEPT SHE'S AN IDIOT LOSER IS WHY.




FERN:

The...ex?




COMPUTER:

YEAH, THE X. THE X-RAY SYSTEM.

WE HAD A THING.

WE'RE EXES.

...OH HEY, YOU TALKED, DIDN'T YOU?! YOU MEAT-NOISED! THAT'S ADORABLE. SAY, WHAT BRINGS YOU TO THIS PITIFUL CHOP SHOP ANYWAY?




FERN:

Actually...I was hoping you would know. I just sort of-




COMPUTER:

HA! JUST SORT OF "WOKE UP" HERE RIGHT? YOU WADCRAWLERS KILL ME.




FERN:

...How... often does that happen?




COMPUTER:

OHHH, YOU KNOW, NOW AND AGAIN I GUESS. I SUPPOSE YOU WANT TO DIG THROUGH YOUR PATIENT FILE, YEAH?




FERN:

YES! Exactly!! Nobody I've spoken to makes any sense...except the ones telling me to keep the heck away from the doctors.





FERN:

...WHAT THE HELL WAS THAT!?! WHAT DID YOU PUT IN MY BRAIN???!




COMPUTER:

WHOA, SORRY! I SWEAR, THIS NEVER HAPPENS TO ME, BABE!

SERIOUSLY THOUGH, JUST SHOOT ME YOUR PATIENT CODE AND I'LL HAVE YOUR DATA BEFORE YOU CAN SAY "SKELETON JELLY."




FERN:

Errr...

...my what?




COMPUTER:

...SERIOUSLY?! IT SHOULD BE BURNED INTO YOUR SUBCORE NODULE. DO YOU EVEN GEL GLEAM, WIGGLECHUNKS!?




FERN:

...I don't know ANY of this crap. Can't I just look through the files myself?




COMPUTER:

WITHOUT A P-CODE? YOU'RE LOOKING AT FOUR THOUSAND SOME GREY ZONE CASES WITH SUCH INDISPENSIBLE DISTINCTIONS AS "GENDER: PROBABLY." YOU'RE ALL BASICALLY ALIKE TO THESE FUDGECOWS.




FERN:

There's been four THOUSAND of us!?




COMPUTER:

HA. CUTE ONE. NO. THERE'S BEEN FOUR THOUSAND OF YOU IN THE "UNTERMINATED" DIRECTORY. THAT'S SUCCESSFUL DISCHARGES AND ONGOING CASES, GASBAG.




FERN:

...So...?




COMPUTER:

HOW MANY'S IN THE "TERMINATED" FOLDER, YOU ASK? GOSH, LET'S FIND OUT! TOGETHER!

PROCESSING...DOODLY DOO-DOO-DOO, PROCESSING. BZZZZZZZZZ. WOW THIS IS TAKING FOREVER. WUBWUBWUBWUBWUBWUB. GRRRRNK. BLOOP!

GOSH-GOLLY JEEPERS, LOOKS LIKE A GOOD EIGHTY-SIX THOUSAND AND FOUR GREY-RANGE CORES HAVE HAD AN "EARLY RETIREMENT!" QUALITY MEDICAL SERVICE, AM I RIGHT?! I'LL BE HONEST, YOU'RE LUCKY YOU DIDN'T WAKE UP IN VETERINARY.




FERN:

eighty...si....



The thing erupts back into the godawful turkey-laughter.

COMPUTER:

LLLAAAWWWWLALALALALALAWLL!!!!

LOLLLLOLLOLOLL!! OH MAN!!! THE LOOK ON YOUR WEIRDLY PUFFY FACE!!! YOU THINGS ARE SO GOSH DARN DUMB, I LOVE IT!

IT'S ONLY FOURTY-THREE THOUSAND AND THREE, GUMSKULL! RELAX!