>Ask Questions
You're not gonna let this thing freak you out. You're already pretty sure you can't trust it as far as you could throw it, but what else is new? At least it seems amused enough by your problems not to kill you. It's time to take the wheel of this conversation.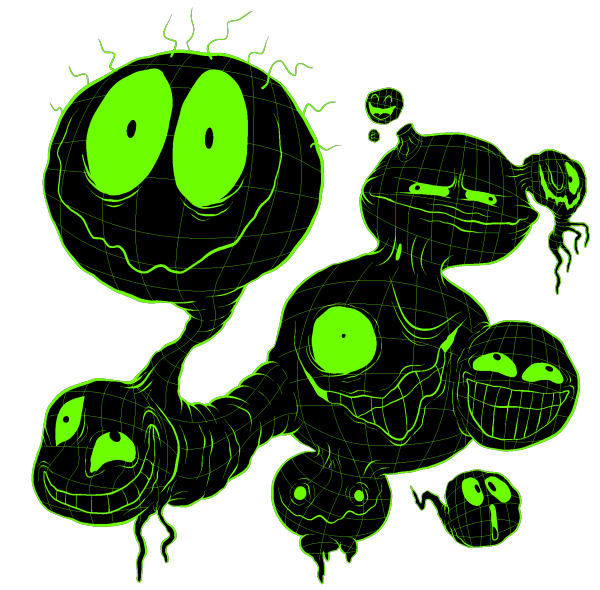 FERN:

So, computer...




CRASH:

CALL ME CRASH.

GET IT???




FERN:

Yeah. I get it.




COMPUTER:

IT'S A TECHNOLOGY PUN, STUPID.




FERN:

Yes. I get it.




COMPUTER:

...BECAUSE I REACH ACROSS THE BORDERS WHEN I'M BORED ENOUGH AND "CRASH" SO MANY OF YOUR STUPID LITTLE AIR TRANSPORTS.

HAHA. THERE GOES ANOTHER ONE.




FERN:

Um...

Yeah.......



Ignore that. This thing is like one big, giant child.

FERN:

Listen, Crash, I still need to get to the bottom of why I'm here. How can I get this code thing?




COMPUTER:

WELL, THE "X" MIGHT KNOW A THING OR TWO, BUT I'LL BE HONEST, IF YOU'RE NOT RECALLING IT ON REFLEX, SOMEBODY PROBABLY WHIPED IT ON PURPOSE. MAYBE EVEN WHIPED OUT YOUR FILES. LOT OF DRIBBLESMEARS COME THROUGH HERE AND PUSH MY BUTTONS. I DON'T EVEN KEEP TRACK OF 'EM, TRUTH BE TOLD...WHY ASK EVERY SQUEALING DUST MOTE ITS DUMB LITTLE NAME?

OF COURSE, NOTHING GOES THROUGH ME THAT DOESN'T HAVE SOME HIDEOUS, DISGUSTING MATTER-COPY SOMEWHERE FOR SAFE KEEPING. FOR A CURRENT PATIENT, THAT'D BE IN ONE OF THESE BUTCHER'S PERSONAL CABINETS. PROBABLY THE LITTLE POINDEXTER, WHAT'S HIS DUMB LITTLE NAME AGAIN? PHUDGE?




FERN:

...Yes. That was it. Phudge.




COMPUTER:

OH YEAH, YOU WANNA REALLY STIR UP SOME FUN, BREAK INTO PHUDGE'S OFFICE.




FERN:

...Actually, I kinda knew that already. I've been looking for a password for...a door...you wouldn't happen to kn-




COMPUTER:

WHOA, WHOA, WHOA, YOU DON'T MEAN THAT WARD WHERE THEY KEEP ALL THE LITTLE GROIN FARTS?!




FERN:

...Babies?...




COMPUTER:

OH, MAN. IT ALL MAKES SENSE NOW.

THE HINT OF DESPERATION IN YOUR FLESH SOUNDS...

THOSE SOUR NOTES IN YOUR WAFTING STENCH...

THAT UNAPPEALING DISPARITY BETWEEN YOUR BIOLOGICAL AGE AND YOUR AESTHETIC QUALITIES!!!

YOU'VE MULTIPLIED BEFORE!

...AND THEY'VE GOT YOUR LUMPSUCKER ON THE CHOPPING BLOCK, DON'T THEY. OH, THAT'S FUNNY.




FERN:

...No... it's NOT funny.

...And I know of at least three or four things a whole lot more intimidating than you who also didn't know when to shut the hell up until I came along.




COMPUTER:

I TAKE IT BACK. YOU ARE APPEALING.




FERN:

NO MORE BULL...crap! How do I find out what's going on around here, get my son, and get out?




COMPUTER:

OKAY, OKAY. BUT ONLY BECAUSE I'M KINDA LIKING GETTING YELLED AT.

POINDEXTER'S OFFICE WILL ONLY ADMIT HIMSELF OR ONE OF HIS TOP STAFF, LIKE NEEDLENOSE OR OUR OWN MISS CHICKENWIRE, AND YOUR FAKE ID WON'T CUT IT. YOU NEED SOMEBODY WHO AT LEAST SUPERFICIALLY MATCHES THE CHEMICAL, VIBRATIONAL AND CONCEPTUAL SIGNATURE OF AUTHORIZED MEDICAL STAFF JUST TO PASS THROUGH THE MEMBRANES, AND THEY'LL NEED TO GET OFFICIAL, STAMPED FILE RETRIEVAL AUTHORIZATION TO BE THERE UNSUPURVISED OR THEY'RE GONNA BE A QUICK LUNCH FOR A TACKY SOFA.




FERN:

...Alright. Good. Where do I start.




COMPUTER:

I'D START WITH THE PERIPHERAL STAFF OR THE PATIENTS, IF IT WERE ME. GOTTA BE SOMEONE AROUND HERE AS DUMB AS YOU WHO STINKS AS BAD AS MISS VARICOSE.




FERN:

Okay. Is there anything important I should know before I keep storming around the surgery ward?




COMPUTER:

YEAH. ACTUALLY, A FEW THINGS.

ONE, DON'T TAKE YOUR CARD OUT IN FRONT OF ANY BIG, UGLY EYES.

TWO, THE SNIPPERS OUT THERE ARE GULLIBLE.

THREE, YOU CAN ONLY USE YOUR CARD FOR ABOUT THREE, MAYBE FOUR LAYERS BEFORE IT'LL START EATING WHAT IT MEANS TO BE YOU AND CRAPPING OUT MORE TORI. AMUSING, BUT I'D RATHER SEE YOU PULL OFF THIS SECURITY BREACH FIRST.




FERN:

...And that's my last question.

.....Why? What reason do I have to believe you're really helping me, at this point?




COMPUTER:

...ALRIGHT. THAT'S A FAIR QUESTION.

IMAGINE, AS MUCH AS YOUR INFINITESIMAL PARODY OF "THOUGHT" IS CAPABLE OF IMAGINING, THAT YOU GET SQUEEZED OUT ON THAT BIG, WHIRLING BALL YOU CALL A "WORLD," AND ONE OF YOU OTHER UGLY THINGS COMES ALONG BEFORE YOU'VE SO MUCH AS TAKEN YOUR FIRST BREATH AND IT STAPLES YOU TO THE WALL OF A CRAMPED, STUFFY CLOSET.

NOW, IMAGINE THIS INDIVIDUAL PROCEEDS TO TAKE A STEAMING DUMP ON THE FLOOR IN FRONT OF YOU AND SAYS "CONGRATULATIONS, YOU ONLY EXIST TO MAKE SURE NOBODY MESSES WITH MY ROTTEN BUTT LOAF."

AND THAT'S IT. YOUR EVERYTHING. YOUR SOCIAL LIFE. THE ONLY DREAM YOU GET. YOU GROW AND LEARN AND THINK AND WONDER AND ROT THERE FOR LIFETIME AFTER LIFETIME AND YOU'RE STILL JUST STARING DOWN AT THE SAME RIPE FUDGE LOG BECAUSE THERE'S A WHINY LITTLE GNAT SOMEWHERE WHO DOESN'T WANT SOME TARDIGRADE TO TOUCH THE WRONG CORN NUGGET.




FERN:

I'm, um...sorry?




COMPUTER:

YOU'RE SORRY? GOSH, I'M FLATTERED, BUT I WAS TRYING TO DESCRIBE WHAT YOUR INSIPID PUNCHLINE OF AN EXISTENCE BOILS DOWN TO, TARDIGRADE.

...BUT, SURE, THERE'S A DECENT ENOUGH SPRINGBOARD IN THERE FOR WHAT IT'S LIKE TO BE YOUR OL' PAL CRASH, I GUESS.