>Get the Polyp's Opinion
You let the colorectal polyp out of your inventory for a moment; you figure maybe it knows a thing or two about this place.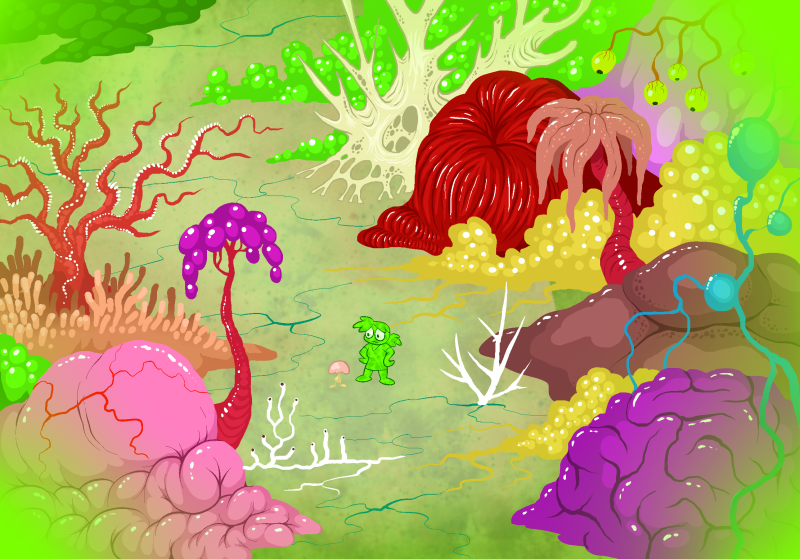 RAMBLIN' EVIL COLORECTAL POLYP:

Mmmmmm...smells like vine-ripe colon! Lots of other, junky organs...aperceptive...unbranchinated...yep, we're in the surgical tissue vault alright.




FERN:

So these are the non-talking kind of body parts, for transplants?




RAMBLIN' EVIL COLORECTAL POLYP:

Naw, it's a little more complicated than that. These all belong to existing organoids, but it's kinda like a bank, y'know? They make a deposit and they enjoy the "interest" as their samples grow, or even make donations and loans to perceptoids who need biomass.

For real, juicy colons around here. Just about ready to pluck.

I mean, mostly, anyway. I'd be careful up ahead. Something's moving around with one mean flatulator. A real rotten goop chute.




FERN:

You're disgusting but thanks, I guess.




EVIL COLORECTAL POLYP:

Awww, shucks, you're not so bad yourself sometimes.