Everything checks out in your room. Time to check the maze, hit up the vending machines, and see if you can remember what did you in this time. It's got another thing coming.

Not everything has been downhill, lately. It's at least been a nice, long while since you heard from...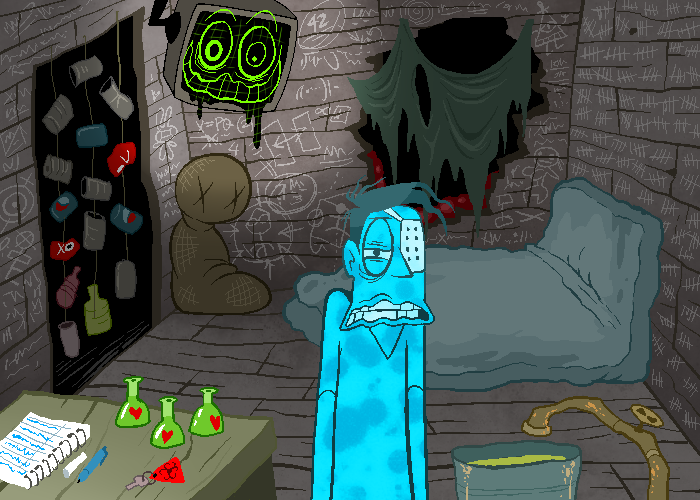 CRASH:

MORNIN' BLUETIFUL! MISS ME!? YOU MISSED ME.




JAY:

...Whatever it is, I don't want to hear it.




CRASH:

OHHHHH I WOULDN'T KNOW ABOUT THAT, JAY-JAY.