The shrill, reverberating voice of the computer-thing claws at your every nerve like a nail on a blackboard. You've destroyed the monitor more ways than you can count anymore, but every wake-up, it's been reinstalled.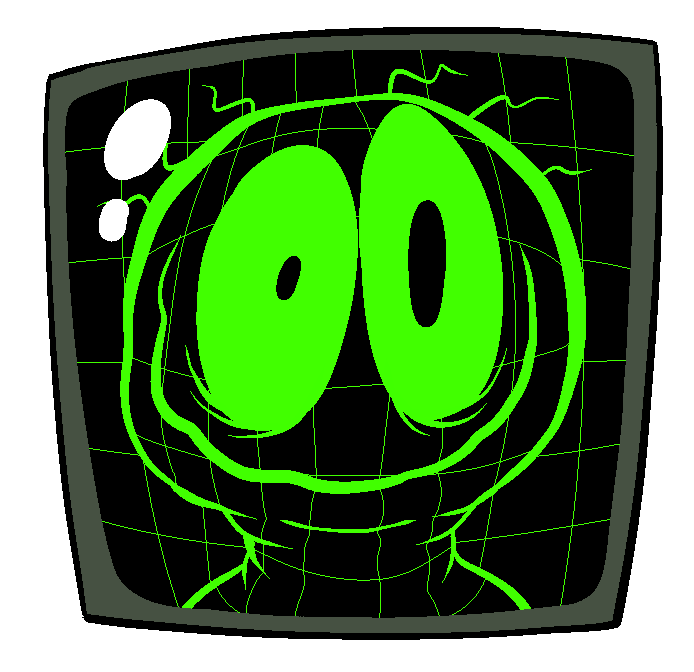 JAY:

...Alright, Crash...what do you want now.




CRASH:

JAYZYBOY, I'M OFFENDED! YOU DON'T THINK YOUR OL' FRIENDOCHUM CRASH EVER JUST WANTS TO DROP ON BY AND CHECK ON HIS FAVORITE BOSOM BUDDYBOYPAL!?




JAY:

...I don't remember everything...but I remember we aren't "buddyboypals," so just get it over with.




CRASH:

OH, THAT JAY, WHAT A KIDDER! I ONLY WANTED TO MAKE SURE YOU WERE IN ONE PIECE, WITH THAT GHASTLY BRUTE RUNNING AROUND.




JAY:

Which one? The place is crawling with monsters.




CRASH:

SURE IS! NOT ALL OF 'EM LOOK SO MUCH LIKE YOU THOUGH.




JAY:

...What are you on about, Crash.




CRASH:

OH, YOU KNOW. TWO LEGS. ONE HEAD. FRESH FROM YOUR OWN DIRTBALL. JUST A LITTLE MEAT ON ITS...WHAT ARE THOSE THINGS AGAIN? BOONES?




JAY:

...Whatever. Humans come and go. It's normal.




CRASH:

HMMMM...THAT SO? GUESS I DON'T KNOW EVERYTHING ABOUT YOU "HERMANS."

SOOOO...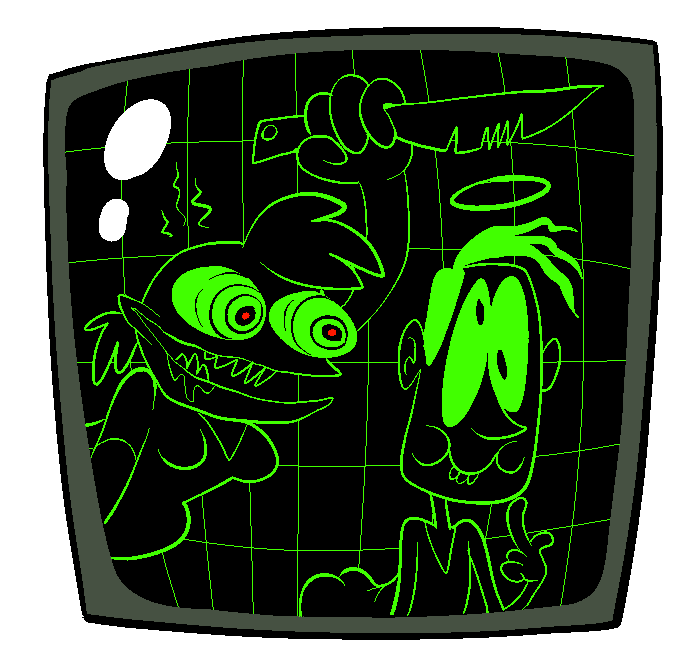 CRASH:

THIS BEHAVIOR IS CONSIDERED NORMAL, THEN? ONE OF YOUR GROSS MATING HABITS? FASCINATING. I'LL HAVE TO SAVE THIS REAL ACTUAL SECURITY FOOTAGE TO MY DATABASE OF "THINGS JAY DOESN'T FIND INTERESTING."




JAY:

......

....Alright, Crash, you have my attention.

I'm...remembering...I think...