>Head for the Train Room
You decide to see if anything's changed with that weird steam engine or whatever it was supposed to be.

You cautiously tip-toe around the gaping, black crevice in the hall, hoping you won't arouse the attention of anything that might be creeping around on the other si-
L7 ENZYME HOUND ATTACKS!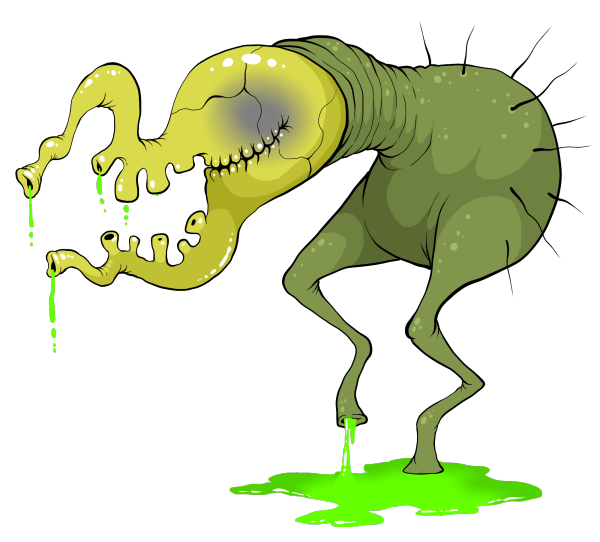 You never know what might come at you from the holes. This slobbering thing's face twists and contorts like a pair of worms, the surrounding wood hissing wherever its green ichor falls.
CHOOSE YOUR ACTION!
JAY (L12) - ATK:10














>SHRIEK

JAY USED SHRIEK!

At the sight of the horrific creature, you emit a valiant, high-pitched wail.

SHRIEK ROLL (1D6): 2

Savagely annoyed by the thunderous squeal, the monster's LEVEL drops by 2, and all damage is reduced this turn to 1. Having done its duty, your heroic voicebox will need to rest for the remainder of this battle.




ENZYME HOUND USED BILE SPRINKLER!

The monster aims its rubbery visage skyward and whirls it like a floppy propeller, spraying caustic juice in all directions!

AUTOHIT!
DAMAGE ROLL: 6, 2, 11, 11, 12 (1 DAMAGE!)




JAY LOSES 1 HEALTH!









>SLASH

JAY USED SLASH!

STRIKE ROLL: 5 (HIT!)
DAMAGE ROLL: 13, 10, 13, 14, 7, 9, 7, 6, 14, 15 (10 DAMAGE!)




ENZYME HOUND LOSES 10 HEALTH!













ENZYME HOUND USED BILE BLAST!

Momentarily swelling like a balloon, the creature lets forth a concentrated stream of acid!

STRIKE ROLL: 1 (MISS!)

The monster whimpers with disappointment




The creature lowers its head and backs off, knowing it can't win this one. It turns towards the crevice in the wall and begins to retreat...




JAY:

LEAVE ME ALONE! LEAVE ME ALOOOOONE!!!!




.........???






>????
You are overwhelmed by a sudden rush of euphoria.

JAY USED ????

IT A DAMADJE!?: ALL OF THE!!!!
$), !, $!@@22, 4@$@@, 333, ##$43u, buh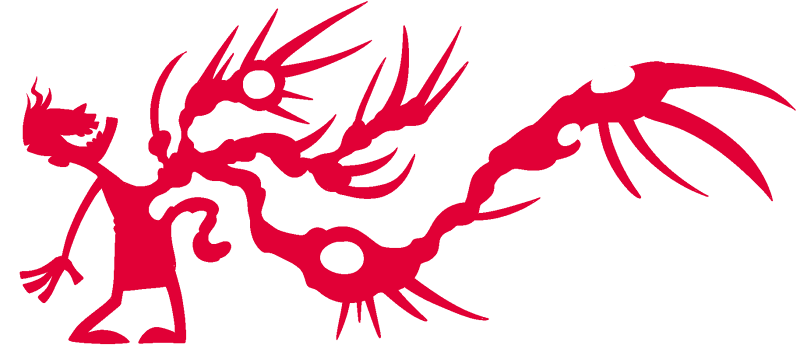 You black out.