>Move on to the Train Room
Your passage to the "train station" is graciously uneventful. You're still not sure what's driving you to...

Oh.

It's bigger now. Lovely. What's that mean?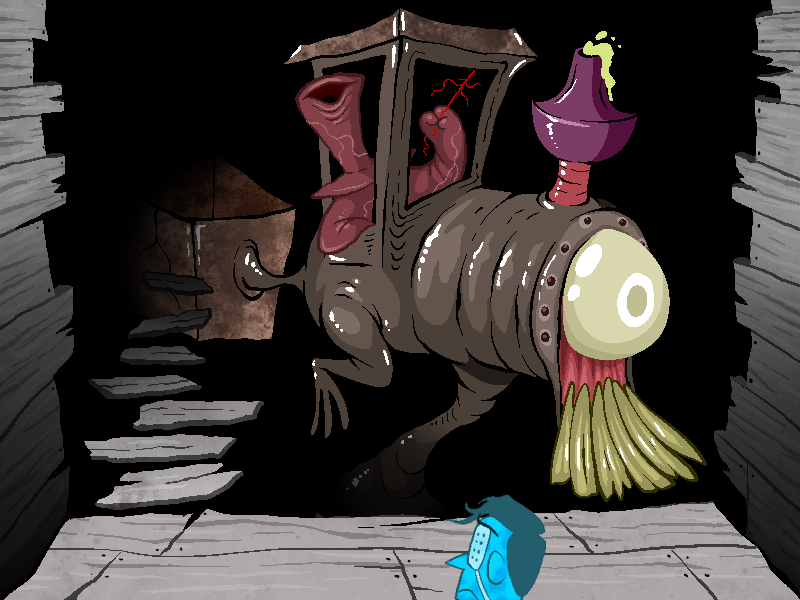 CONDUCTOR (or is it the train??):

ALL ABOARD, ALL ABOARD! TOOT TOOT! ALL ABOARD THE BLINDTRAIN!

BLINDTRAIN ZONE TOURS, GET 'EM WHILE THEY'RE FREE! TOOOOOT TOOOOT!!! CHUGGACHUGGACHUGGACHUGGA!!!



"Free" huh? Last time it was "only an arm and a leg." Boy, that was sure fun.

You always hated how this freak speaks out the sound effects.

CONDUCTOR:

TOOOOOOOOOOOOOOOOOOOOOOOOOT!!!!